Genshin Impact 2.0 Update: Why Hakushin Ring Might Be the Worst Craftable Weapon Ever
Published 07/24/2021, 11:33 AM EDT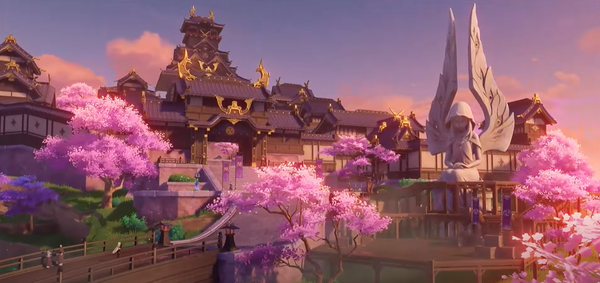 ---
---
Everyone is devoting a lot of time to explore the new region, Inazuma in Genshin Impact. The developers satisfied most players with the 2.0 update and are enjoying it to the full extent. Furthermore, the new free four-star weapons are game-changing and very beneficial for the team.
ADVERTISEMENT
Article continues below this ad
Amenoma Kageuchi sword is the most eye-catching weapon and everyone wants to have it in their inventory. It can be useful for both the main damage dealer and support character, making it duel efficient. It's the first weapon of its kind and is an excellent weapon for Ayaka. However, the new craftable four-star catalyst is quite opposite of it. Players claim that the new Hakushin Ring is one of the worst catalysts in the game.
ADVERTISEMENT
Article continues below this ad
Why you should not invest in Hakushin Ring in Genshin Impact
Although Hakushin Ring looks like an amazing weapon with huge potential for support characters, its passive forces it to be equipped on a main damage dealer. Hakushin Ring provides a sub-stat of Energy Recharge, which a lot of catalyst users need in their kit.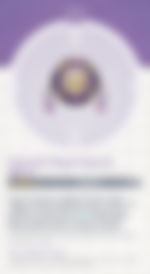 However, the main problem with the new catalyst is its passive, as it ruins its potential for many support characters. Its passive says, "After the character equipped with this weapon triggers an Electro elemental reaction, nearby party members of an Elemental Type involved in the elemental reaction receive a 10% Elemental DMG Bonus for their element, lasting 6s. Elemental Bonuses gained in this way cannot be stacked."
ADVERTISEMENT
Article continues below this ad
This means that you have to switch characters in order to trigger Electro reactions and receive the buff from the passive. This is not a splendid strategy as instead of this weapon you can use other weapons with more amazing passive. Furthermore, the three-star weapon, Thrilling Tales of Dragon Slayers, at max refinement can provide more buff in ATK for the same duration.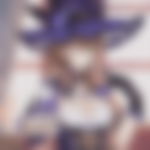 In addition to that, other four-star weapons like The Widsith, Mappa Mare, Solar Pearl, and Blackcliff Agate can easily outclass Hakushin Ring. Interestingly, it holds great potential for an Electro main damage dealer and can be very useful if miHoYo releases such characters in the future.
ADVERTISEMENT
Article continues below this ad
Moreover, there are rumors that Scaramouche belongs to the Electro element and is a catalyst user. Thus, Hakushin Ring might be the best free-to-play weapon for him in the future. Are you excited about the upcoming characters? Let us know in the comments down below.
Trending Stories