Genshin Impact 2.0 Update: Why Yoimiya Has the Potential to Change the Meta
Published 07/21/2021, 12:05 PM EDT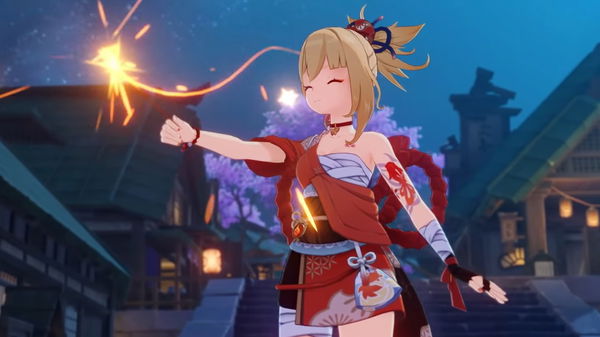 ---
---
The 2.0 update is finally out for Genshin Impact and with it, the new region, Inazuma, has also arrived. Inazuma is themed around the Japanese culture and you can even see many NPCs wearing Japanese traditional clothes.
ADVERTISEMENT
Article continues below this ad
Furthermore, players witness the new Electro Archon and were on the verge of dying during the fight with her. The concept of eternity that Raiden Shogun follows is quite difficult to understand. Meanwhile, Ayaka finally makes her appearance as a playable character and everyone was happy to see her.
Other than Ayaka, players also tried Yoimiya's story quest and were able to test her out. Indeed, she is a promising character and even holds the potential to change the meta.
ADVERTISEMENT
Article continues below this ad
Yoimiya- possibly the strongest upcoming character in the Genshin Impact
miHoYo has developed Yoimiya's kit as a mixture of Ganyu and Hu Tao. Ganyu and Hu Tao are both the strongest damage dealers currently in the game and can eliminate their enemies in seconds. Thus, the same can be expected from Yoimiya as she can deal a tremendous amount of damage all from her charged attack, elemental skill, and elemental burst.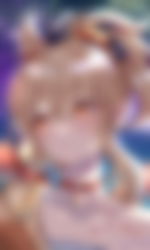 They built her like a true main damage dealer and she will replace many main damage dealers in the game. Although you might question that she was not dealing huge damage in her showcase, it is because she only had a 25% Pyro damage bonus.
As a character whose entire damage is based on Pyro, receiving a 25% Pyro bonus cannot release her full potential. However, she was still able to hit more than 3k damage per shot, which is quite amazing.
ADVERTISEMENT
Article continues below this ad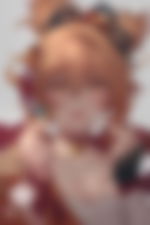 In case you don't have any Pyro main damage dealer in your party, then rolling on Yoimiya is a splendid choice. She offers a lot to the team and can fulfill the role of both Ganyu and Hu Tao in one.
Currently, the Pyro element is the strongest element in the game, mainly because of Melt and Vaporize elemental reactions it triggers. Therefore, rolling on Yoimiya who has the potential to become the best Pyro main damage dealer, would be a dominant strategy. Have you decided to pull on Yoimiya next? If not, then whom are you are planning to roll on. Let us know in the comments down below.
ADVERTISEMENT
Article continues below this ad
WATCH THIS STORY: Upcoming characters in Genshin Impact