Genshin Impact 3.3 Livestream: Check Out the New Character Banners, Weapons, Artifacts, Gameplay Mode, and Events That Will Be Set Forth in the Upcoming Update
Published 11/26/2022, 7:11 AM EST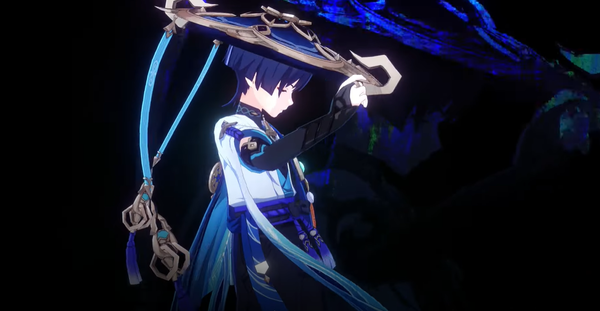 Genshin Impact has been having a flourishing run during version 3.2. From records getting broken to seeing new faces, this present version seems to have excited the players. New characters and a new game mode, let's see what version 3.3 will unveil.
Genshin Impact is one of the best gacha games in the community. Brought to life by miHoYo, the game unfolds the fantasy adventures on the land of Teyvat. Moreover, the game has put forward the adventures of version 3.3. And surely one couldn't wait to welcome it.
ADVERTISEMENT
Article continues below this ad
What can the players see in Genshin Impact version 3.3?
New updates and future events are always looked up by the video gaming community. Even though it dynamizes the video game, it facilitates the community to just not get bored out of monotony. Notably, Genshin Impact has been known to periodically treat gamers with new versions. So, let's see what did the livestream of version 3.3 tell us.
New Characters
Character banners! Aren't they the most star strucking moment of any livestream of Genshin Impact. Hereby, version 3.3 livestream displayed the characters that would be stepping into the game. Well, some are new and much-awaited while some have been longed by players to come once again.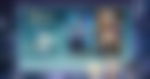 For Phase I of version 3.3, Wanderer (new 5-star Anemo), Faruzan (new 4-star Anemo), and Arataki Itto will be featured. Moreover, Wanderer will be available under his Even Wish "From Ashes Reborn." Whereas, Arataki Itto's banner can be pulled with "Oni' Royale." Chiefly, Faruzan will be available under both the Event Wishes.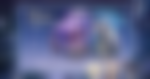 Moreover, for Phase II of version 3.3, players would be seeing a re-run of Raiden Shogun and Kamisato Ayato's character banners. Raiden would be available under the Event Wish "Reign of Serenity" while Kamisato Ayato will be featured in Event Wish "Azure Excursion."
New Weapons and Artifacts
Notably, the world of Genshin Impact is filled with amazing weapons. But it never harms to be equipped even better to face the enemies. So, here are the weapons that were showcased in the livestream for version 3.3:
Tulaytullah's Remembrance (5-star Catalyst)
Toukabou Shigure (4-star Sword which will be obtained during the Akitsu Kimodameshi event)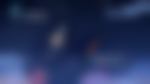 Moreover, for Artifacts, here are the two artifacts that will be coming with the new update:
Flower of Paradise Lost: The group of artifacts increase the Elemental Master by 80.
Desert Pavilion Chronicle: A group of artifacts will contribute to Anemo DMG bonus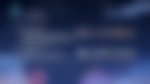 New Archon Quest
'Scaramouche' is one of the most anticipated characters in the game. Moreover, to further educate the players, version 3.3 will provide an Archon Quest which will unfold the journey of him becoming Wanderer. Through Archon Quest Interlude Chapter: "Inversion of Genesis," one can witness the story of Scaramouche turning into Wanderer.
New Permanent Game Mode
Version 3.3 will unveil a new permanent gameplay mode by the name of Genius Invokation TCG. As told in the livestream, the game would feature the characters of a duel card game. Players will be able to fight against their friends or character and NPCs in the game.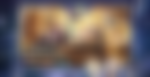 Moreover, the game would replicate the traits of the Genshin Impact duel mechanics. Thus, the sole objective of the game would be to defeat the opponent's character cards.
New Events
ADVERTISEMENT
Article continues below this ad
Now, getting those precious Primogems could be challenging. Nevertheless, it becomes even better with a taste of fun events that offer Primogems in greater quantity. Hence, here are the events that will be featured in the next version:
Akitsu Kimodameshi – In this "Test of Courage" event, players will have to control a bouncing bar to bounce a ball and use "Skill-Ball" effects to break as many bricks as possible.
Across the Wilderness – Simple rules, the Traveller has to collect as many balloons as possible within the time limit.
Windtrace – Hide and Seek never gets old, does it?
Misty Dungeon – Back with a new edition, the event will have a total of seven trials with different themes.
Ley Line Overflow – In this one, players will be able to get more Mora and Experience Books
And that sums up the highlights of the version 3.3 livestream and the upcoming update.
ADVERTISEMENT
Article continues below this ad
What characters will you be looking forward to pulling this time? Do let us know in the comments section below.
WATCH THIS STORY: What Makes Genshin Impact So Good?
Edited By: Jayant Chhabra