Genshin Impact 3.3 Redeem Codes: How to Get Free Primogems and Many Other Rewards Quickly
Published 11/25/2022, 7:55 AM EST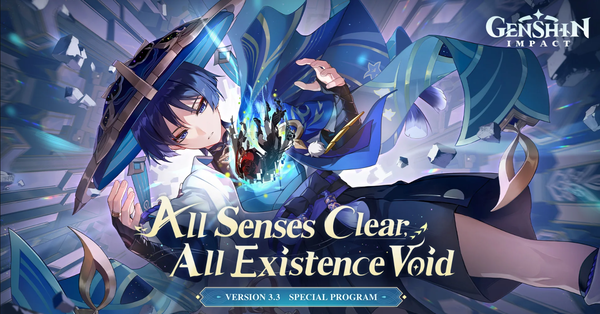 Genshin Impact has been one dynamic gacha game in the video gaming community. The players have just gotten the whole treat of version 3.2. And with today's livestream, let's look at those magical codes for much-coveted Primogems.
Genshin Impact is an action-adventure role-playing video game. Brought forward by miHoYo, the game has been flourishing on gaming screens worldwide. While unfolding the adventures in the land of Teyvat, players get immersed in its engrossing gameplay. Above all, one who plays would know the value of Primogems. And one who doesn't, this might just be the first step to having a glorious run in the game.
ADVERTISEMENT
Article continues below this ad
How to transfer Genshin Impact Primogems straight to your account?
Primogems is an in-game premium currency that facilitates one to acclaim a character. By utilizing Primogems, players can pull character banners and weapons as per the Even Wishes rolled out at that time. Thus, with these redeem codes, one moves a step closer to those banners.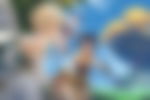 Recently, Genshin Impact organized a livestream to update the players about the upcoming version 3.3. And in the most coveted segment, they gave out the redeem codes that can be used to avail Primogems and other in-game attributes.
Here are the redeem codes displayed in the livestream:
8ARAU6FNBNPV
NS8BD6EPS77Z
ET9SUPENB765
Voila! With the help of these redeem codes, you can easily acclaim those coveted Primogems and get on to testing your luck to pull out the character and weapon banners.
ADVERTISEMENT
Article continues below this ad
How can the redeem codes be acclaimed?
Genshin Impact offers a feasible method for redeeming codes to claim the in-game attributes. Moreover, it is recommended that the players redeem the code as soon as possible. Chiefly, one should redeem them before they get expired if one doesn't want to lose the free Primogems. Hence, here is a step-by-step guide to redeem the codes:
For starters, one might go to the respective site of Genshin Impact here but hold on before you get those rewards.
First of all, one should be aware of linking their HoYoverse Account in the User Center.
While entering details, one should cross-check their in-game UID at least twice.
After doing that, one should enter the redeem code in the required space and confirm the details.
Next up, one can access the game and go to the in-game mail. There, one can claim the rewards mentioned in the mail. And ta-da! the coveted Primogems and other attributes would be added to your account.
To clear some doubts, after redeeming the code once, it cannot be used again or be revoked. Moreover, if any issue arises, one can contact Genshin Impact customer service.
ADVERTISEMENT
Article continues below this ad
Thus, with that, one can easily get the rewards with just some clicks. Which character banner will you be looking forward to pulling by using the freshly arrived redeem codes? Do let us know in the comments section below.
WATCH THIS STORY: What Makes Genshin Impact So Good?