Genshin Impact 3.3 Update: A Surfaced Leak Suggests a New Weapon Will Be Available in an Upcoming Event
Published 11/22/2022, 3:07 PM EST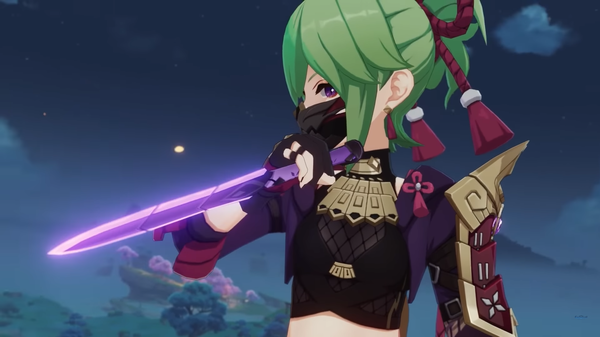 It can be safely said that Genshin Impact version 3.2 has delivered on its hype. With the introduction of the 5-star Dendro Archon Nahida, the game has undergone a riveting change. Nevertheless, it seems that the game can surprise the fans with a free 4-star weapon to empower the characters.
ADVERTISEMENT
Article continues below this ad
Genshin Impact is an action-adventure role-playing video game. Developed by miHoYo, the video game provides a thrilling journey on the lands of Teyvat. Majorly, characters become the soul of the game. However, the weapons do become the trump card for each character. When used efficiently, no battle is undefeatable. But what will be the characteristics of this new rumored weapon?
ADVERTISEMENT
Article continues below this ad
Lately, the arrival of 5-star Dendro Archon Nahida and 4-star Electro Layla had set the tone for version 3.2. Bringing in new abilities, the characters were highly coveted. Above all, weapons have also been given the due spotlight they deserve.
Genshin Impact version 3.3 might unveil a free 4-star weapon with other attributes
To give a brief characteristic of the game, weapons play an important role in Genshin Impact. From the very first moment, players need to match the weapon category and stats with that of the character. Hence, the weapon directly contributes to the respective abilities of the character. Since the 4-star weapons are in rarity, would you mind copping it by playing an event?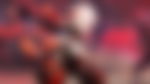 Each character carries their own weapon prowess, be it polearm, sword, bow or others. As reported by Game Rant, a new event is in the making which will unveil a free new 4-star weapon. Now, free 4-star weapons are a rare sight in the game. The reason is either they are achieved through certain missions or are achievable only through Event Wishes. Thus, a free event showcasing a 4-star weapon will surely excite fans.
Furthermore, it was learned from Game Rant that the weapon will carry the following characteristics:
ADVERTISEMENT
Article continues below this ad
Weapon Category: Sword
Base ATK: 510
Secondary stat: Elemental Mastery
Secondary stat maximum value: 165
Passive talent: Cursed Parasol – Under this effect, the character will get around 10 seconds to inflict 16-32% DMG, levels may vary as per the enhancements and refining.
Furthermore, the event featured in version 3.3 will be named Akitsu Kimodameshi. Apart from the weapon, it will feature an "Inazuma event with a Breakout-like brick breaker minigame" featuring four elements, as tweeted by Genshin Intel (@Genshin_Intel), a source referred by Game Rant.
Moreover, the Twitter user tweeted, "Minigame allows 2-player co-op for most stages (all except three). Rewards include Toukabou Shigure sword (can be max refined), 990 primogems, Inazuma weapon&talent mats, and 1 Crown of Insight." Hence, Genshin Impact gamers can surely expect a huge and rewarding event ahead of the release of version 3.3.
ADVERTISEMENT
Article continues below this ad
Which weapon has been topping the charts for you? Do tell us in the comments section below.
WATCH THIS STORY: What Makes Genshin Impact So Good?