Genshin Impact 3.4 Update: Here's How to Get a Free Liyue Character From the 2023 Lantern Rites Event
Published 01/23/2023, 10:45 AM EST
Genshin Impact has finally released their much anticipated 3.4 update recently. There was a lot of hype around the event as it promised a lot into the world of Teyvat. These include two brand-new Dendro characters Yaoyao and Alhaitham in the game.
Moreover, the most awaited event for the fans was the return of the Lantern Rite. Just like last time, Genshin lived up to expectations and brought back the festive event. Similar to the previous one, you can invite one of the four-star Liyue characters to your party. Here is a detailed list of how you can invite them.
ADVERTISEMENT
Article continues below this ad
Genshin Impact: Lantern Rite Fortuitous Invitation
The 3.4 updates are currently live in Genshin. This has brought some amazing new content into the world of Teyvat including the latest edition of Lantern Rite. And just like last time, players can invite one of Liyue's characters to their party throughout the event.
Eligibility
There are some eligibility criteria that travelers have to meet in order to avail the character for free. For this, players have to be at least Adventure Rank 28. Additionally, you should also complete the 'A New Star Approaches' Archon Quest, if you haven't already.
Furthermore, you can also complete the Act 1 interlude chapter 'The Crane Returns to the Wind' and Yelan's story quest.
The next main thing you need is called the "Festive Fever".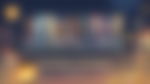 Festive Fever: How to gain it?
After you meet the eligibility criteria, go to Liyue Harbour and talk to Zhongli. This will start the first phase of the quest "A Thousand Miles for an Enigmatic Tune." You can easily find it in the Quest navigation.
As soon as players complete it, 4 new mini-events open up. These mini-events give players many in-game items like primogems, and festive fever, among others. Each event has different stages and will be unlocked every 2 days.
Mini-Events and their rewards
Paper Theatre– The missions of this are Homecoming, Across the Mountains, Over Peaks, and Adeptus Ex
Vigilance at Sea- For this players have to get the mentioned points to advance. The marked points are at 2,000, 3,000, 4000, and 5000 score points.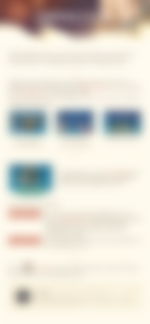 Behind the Scenes- Digging Dirt, Dusting Dregs, Denying Decay, and Dispelling disaster are the tasks in this mini-event.
Radiant Sparks- The highlights of these are Cloudless Sky, Intertwined Stars, Iridescent Moonlight, and Whirling Petals.
Completing these tasks in the mini-game will grant players Festive Fever points. Travelers will have to reach 800 of these points to invite the character to their party.
ADVERTISEMENT
Article continues below this ad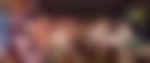 The following are the characters in Fortuitous Invitation whom you can invite into your squad-
Yaoyao
Beidou
Xiangling
Xinyan
Ningguang
Xingqui
Yanfei
ADVERTISEMENT
Article continues below this ad
Additionally, do not forget to collect the free login Intertwined fates from the 'May Fortune Find You Login'.
Watch this Story: 10 Mightiest Weapons in Genshin Impact
Edited By: Jayant Chhabra