Genshin Impact: 5 Reasons Why Making Pulls on Keqing Banner Is a Good Idea
Published 02/16/2021, 8:59 AM EST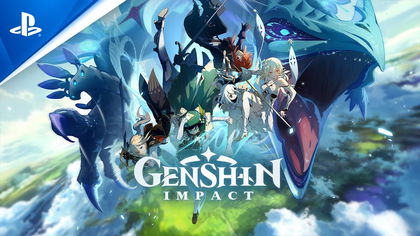 ---
---
The time for Xiao banner in Genshin Impact is almost up and the game is about to welcome a new rate up banner. The next promotional banner feels like a filler, as Hu-Tao is to appear right after. She is rumored to be the strongest polearm character right until Inazuma arrives. The update for that region could take a significant time to roll out, as it will be electro nation.
ADVERTISEMENT
Article continues below this ad
The next banner would contain three amazing 4-star character along with a 5-star unit Keqing. Here's everything you need to know about the upcoming banner and what purpose it serves.
ADVERTISEMENT
Article continues below this ad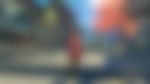 Second Genshin Impact banner for update 1.3 offers excellent characters
There is not any doubt that this character banner hosts amazing units. If you are a new player who is looking to build a roster of characters, then don't miss out on this. Gather all your primo gems from the lantern rites event and let's dive in and find out why you should pull on this banner.
Bennett
No amount of praises will ever be deemed enough to describe Bennett. He is by far the greatest support character of Genshin Impact that everyone should have. Bennett can fit inside any team composition, work as a strong DPS carry, and he is already top tier support.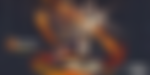 He is a pyro character, and this element is truly the strongest out of its peers. You should get your hands on this character for this reason alone. Aside from that, if you wish to look at Bennett's utility then he can offer a high amount of heal, buff your party's attack and damage output while also providing elemental reactions.
Barbara
She is just a healer and serves as strong a support. In a game that asks you to invest in a single DPS character, you will need support units, especially a healer that require zero investment. She offers exceptional healing, along with Hydro application, and you won't need to invest in her at all.
You can use her elemental skill to apply Hydro status, to trigger elemental reactions like Vaporize, super conduct, Freeze and so on. Once again you don't need to invest much in her; just use her as a support that can keep your party at maximum HP.
Ningguang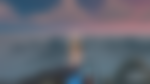 She is probably the best 4-star DPS character in the entire pool of 4-star units. If you don't have a DPS unit, then you should get her from the banner. She is a Geo elemental character who can tear down even the mightiest foes with her attacks.
Now that Geo elemental resonance has been buffed, Ningguang has benefitted from it greatly. Pair her with the Zhongli or free-to-play Geo units like Main character, Noelle. She is a 4-star DPS unit that makes her a free to play friendly character, as their entire kit of constellations can be unlocked easily.
You can ignore Keqing
She is not the strongest 5-star unit, nor is she anything special. So this works in the favor of free-to-player. You are not missing out on anything big. If you don't pull her from the banner, then it is fine because you don't need her, anyway. Go for other 4-star character on her banner, and just build pity. Invest on this banner only if you wish to build pity for other characters that will be revealed right after.
video source: Gachagamer
Build pity for future banners of Genshin Impact
The rumors in the community suggest the upcoming characters include Hu-Tao and Anemo Archon Venti. Although Hu-tao has already been added to the test server, the following banner will feature her. It has already been said that she will be the strongest character, and you would need to build pity to unlock her.
ADVERTISEMENT
Article continues below this ad
So plan your resources wisely, and it is advisable to use Keqing banner to build pity for Hu-Tao. If you are not looking forward to grabbing Hu-Tao, you can always go for the rumored Venti re-run banner.
He is the greatest support character in the entire game, and Mihoyo is looking to bring him back after Hu-Tao. So you have a tough choice to make here, either pull for-Hu-tao or Venti.
If you want to stand a chance at unlocking them, you would need to invest. This filler banner serve as a great medium to do just that.
ADVERTISEMENT
Article continues below this ad