Genshin Impact: Amber Uncovers Important Details as She Goes Toe to Toe With Azhdaha and Cryo Hypostasis
Published 04/25/2021, 8:00 AM EDT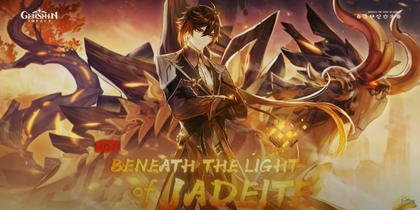 ---
---
Mondstadt's key personality and starting character Amber has made an interesting report. She surveyed the lands and new areas of Genshin Impact that are definitely going to house new monsters. Version 1.5 will add Cryo Hypostasis and new weekly boss Azhdaha into the mix. Amber has recorded her experience fighting these new monsters and has uncovered vital information.
ADVERTISEMENT
Article continues below this ad
The studio shared the findings with a tweet that will teach you about their attack patterns. Judging from the images, and how her fights went, gamers can adequately prepare themselves for the next update.
ADVERTISEMENT
Article continues below this ad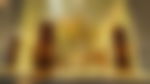 Genshin Impact will go through a major update soon
The gaming studio is already preparing to welcome version 1.5 as it's slated to add several interesting things to the game. It includes two new artifact sets, a new trounce domain, and highly expected world bosses. For the first time in a long while, gamers will get to see a brand new weekly boss entering the title.
The studio offered an elaborate sneak peek, which will allow gamers to study each world boss in a report. Amber's journey and valiant fight against these creatures have recovered juicy details about the monsters. Players can analyze each attack and learn their patterns to devise a countermeasure before the update goes live.
Azhdaha will not be a normal world boss that players can easily beat. He is going to take on the role of a weekly fight, which certainly makes him a formidable threat. Players only have 3 major weekly bosses in the game, and the addition of this ancient being will serve as the fourth one.
It will enable the players to spend resins, as it will offer more chances to pick up lucrative prototype weapons and other important items.
This boss is like vintage Dawn Winery brew – Aged, HA!

— Paimon (@GenshinImpact) April 25, 2021
ADVERTISEMENT
Article continues below this ad
New world bosses could pave the way for Dendro characters
The title is still missing a roster of units that belong to the last remaining Dendro element. These characters are going to be unique, both in concept and fight style with their own elemental reaction. By all means, these units would require their own domains and world bosses to farm out upgrade components.
It seems like the addition of new world bosses is serving that exact purpose. miHoYo is preparing the stage for Dendro units, as their rumored debut continues to spark many debates and theories on the internet.
ADVERTISEMENT
Article continues below this ad