Genshin Impact: Character Showcase of Yoimiya 'Whispers of the Flames'
Published 08/10/2021, 12:55 PM EDT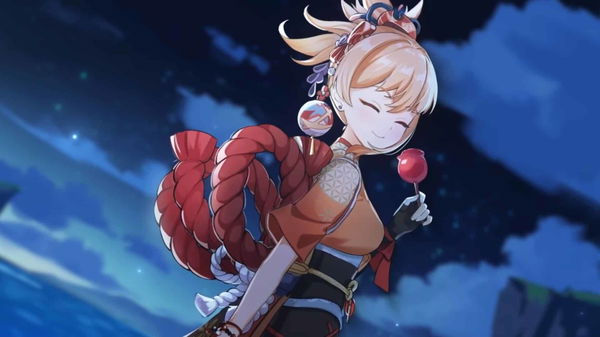 ---
---
It seems like it is time to bid Kamisato Ayaka goodbye, as the princess exits the game. She will soon make room for Yoimiya and the cutest ninja in all of Inazuma Sayu. miHoYo has already rolled out the character showcase of Sayu and this time it has revealed more information about Yoimiya. She is the fiery queen of Inazuma, famous for hosting memorable firework festivals.
ADVERTISEMENT
Article continues below this ad
Gamers will finally get a chance to deep dive into her kit and how she operates.
ADVERTISEMENT
Article continues below this ad
video source:  Genshin ImpactYT
Genshin Impact reveals character trailer of Yoimiya
She is a capable fighter, who can incinerate enemies with her fireworks and powerful bow. Proud owner of Cyro vision, Yoimiya is a bow user, who loves making exquisite fireworks. This allows her passive to grant you a portion of furnishing back while crafting materials in Serenitea Pot. She has a unique two-level of charge shot that can do specific things. At level 1, she can shoot a power pyro arrow, at level 2, she also shoots out three homing arrows.
Her elemental skills, if tapped once, can create sparkling fireworks. In this state, every normal arrow will become blazing arrows dealing pyro damage. On the flip side, you won't generate homing arrows with the charged attack while being supported by the fireworks. After you unlock her first talent, your arrows will allow you to gain stackable pryo damage for 3 seconds for every arrow that hits the enemy.
Her elemental burst allows her to jump into the air to deal with area-of-effect pyro damage. This also applies a special buff that can trigger explosions and rain of fire if a character other than Yoimiya strikes the enemy. Her second talent passive allows her to grant attack damage boost to her party members after she casts her ultimate. This boost also amplifies based on the number of stacks that she has earned with her basic skill.
ADVERTISEMENT
Article continues below this ad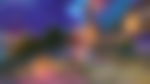 Everything you need to know about Yoimiya
Owner of Naganohara 'Fireworks shop', Yoimiya is the queen of everyone's heart in Inazuma, especially little children. She has become a role model 'Big sister' for little children, as she always has a solution for every problem. Yoimiya is the most charming yet deadly woman in all Inazuma, who can lift anyone's morale with her infectious smile.
ADVERTISEMENT
Article continues below this ad
She loves fireworks and playing with children, which leads to the birth of the infamous 'Gold Fishworks'. They run amuck on the surface of the water while emitting bubbles and multiple colors. These fireworks, if shot in the air, can produce rain and snow at the end, which inserts in the natural cycle. It will allow them to once again become one with the world as a part of a never-ending cycle.
Watch this story: Crime/Gang games coming in 2021
Trending Stories