Genshin Impact: Contending Tides, a New Challenge for Players on Its Way
Published 03/31/2021, 12:12 PM EDT

---
---
Windbloom Festival has finally ended in Genshin Impact, and now players are looking for more challenges to face. The festival brought a lot of mini-games, free rewards, and primogems for its users. However, at the moment, Genshin Impact players are facing the lack of end-game content and desperately need some more challenging events.
ADVERTISEMENT
Article continues below this ad
miHoYo just announced a new event, Contending Tides, which will come on April 2. It will offer players with tons of free primogems and rewards, but most importantly a new challenge to test themselves.
ADVERTISEMENT
Article continues below this ad
Contending Tides upcoming event in Genshin Impact
Contending Tides will last for 11 days from April 2 to April 12. The criteria to take part in the event is that all travelers have to be above Adventure Rank 20. During the event, a new challenge with three difficulty levels will be unlocked each day. Players can select the difficulty level they would like to attempt.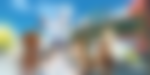 Naturally, if you successfully complete all difficulty levels, you will receive every reward available from the challenge. Moreover, completing a challenge at a higher difficulty level will automatically clear any lower difficulties. This will be a pleasant addition as anyone can complete all challenges just by clearing the highest difficulty challenge without wasting much time on every challenge.
miHoYo, also stated this in their recent blog:
Each challenge has up to three completion criteria. All criteria must be fulfilled to complete the challenge.
Each challenge will enhance certain abilities. Pay attention to the bonus effects and use them to maximize your advantage.
Therefore, players will have to monitor these criteria while attempting all the challenges. Developers also stated that changing the World Level will not affect the difficulty of each challenge. miHoYo recently added a feature through which players can lower their World Level if they want to.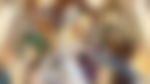 Contending Tides is fair for every player
Indeed, to make every challenge fair, it was very important to come up with this decision as many players might have tried to lower their world level to get easy access. From the looks of it, every challenge will not be based on a player's world level and everyone will have to tackle the same difficulty despite their world level rank.
ADVERTISEMENT
Article continues below this ad
Now the question arises: how can players at world level one or two tackle difficulties the same as level six, seven or eight? The developers didn't clarify this possibility in their post, but obviously miHoYo must be planning something to make the challenge fair for every user.
ADVERTISEMENT
Article continues below this ad
Are you excited for the upcoming event, Contending Tides? Let us know in the comments down below.
Trending Stories