Genshin Impact Developer Discussion Reveals Changes to Elemental Reactions That Would Revamp the Meta
Published 04/30/2021, 12:04 PM EDT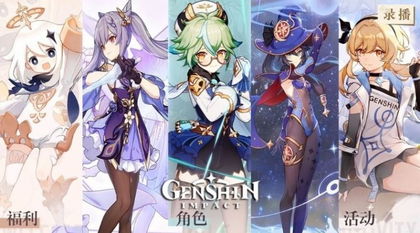 ---
---
Genshin Impact is actively adding content that will set the stage for a brand new nation. Currently, the title only hosts two major nations in Geo and Anemo regions. These nations have added interesting storylines that lead to the addition of Archon characters and a powerful roster of units. The title is only going to have its difficulty raised, which will compel players to redo their roster.
ADVERTISEMENT
Article continues below this ad
In the recent developer discussion with fans, the creators answered interesting questions. The team shared hints about massive changes that could change the current meta forever.
ADVERTISEMENT
Article continues below this ad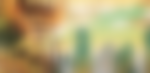 Genshin Impact might see a meta shift soon
The studio answered the fans' queries regarding the game. Fans asked the studio about the return of the treasure-seeking Seelie event. The studio clarified that the teams are planning to bring the event back in the future. It will certainly offer another chance to pick up the pet for newer players, who missed out on that event.
By all means, the addition of pets has added an interesting cosmetic item that fans wanted. The Gacha title does not offer any customization, and it would be great for the studio to add similar content. The developer also clarified that electro 5-star character Keqing will make a return in the upcoming storyline. The studio has planned an elaborate story quest that will feature her.
A fan even quizzed the developers about obtaining meat from realm animals. The studio cleared the air by stating realm within the teapot serves as a safe haven, and meat can be picked up only from Teyvat.
Moreover, the studio also touched upon the most important aspect of the game. It brought about changes to the elemental reaction and elemental mastery, as it feels quite weak.
"At the same time, the developers have been continuing to pay close attention to how Travelers utilize various Elemental Reactions in combat. In order to increase the role that Elemental Reactions play in combat, we plan to make the following adjustments in future versions:
1. When a character reaches Level 60 or above, the damage caused by major reactions (i.e. Electro-Charged, Superconduct, Overloaded, Swirl, and Shatter) will be increased.
2. The Base Shield DMG Absorption for shields generated by Crystallize reactions will be increased.
3. The DMG Bonus provided by Elemental Mastery for major reactions will be increased. (Refer to the attributes panel in-game for the exact DMG Bonus amount)"
ADVERTISEMENT
Article continues below this ad
video source: Tectone
Things will not be the same
These changes will totally change the game, as it will make leveling up units significantly important. The elemental reaction can only churn out so much damage with weapons and artifacts, as the world level continues to increase with adventure rank. This becomes important to add more power to each elemental reaction and how it works in order to maintain proper balance.
ADVERTISEMENT
Article continues below this ad