Genshin Impact Guide: Farm These Resources Now to Upgrade Ganyu on the First Day
Published 01/05/2021, 12:45 PM EST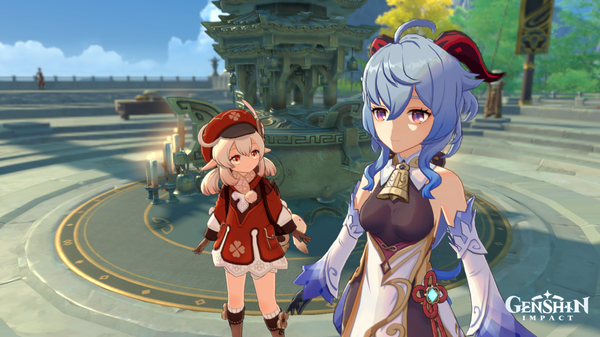 ---
---
Ganyu will enter the world of Genshin Impact after the expiration of Albedo banner. Unlike Albedo, Ganyu is poised to be a Cryo dps character, making her the first proper damage dealer from that element. So far Cryo only contains support and sub dps units but no one that can take on the role of proper carry. The addition of the amazing Cryo and Hydro artifact will also further her capability to effectively churn out damage. If you can are hoping to pull on her banner, then ensure you farm these resources before Jan 12th.
ADVERTISEMENT
Article continues below this ad
Preemptively farming for her resources will allow you to turn her into a main dps on the first day itself.
ADVERTISEMENT
Article continues below this ad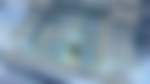 Basic farming strategy for Ganyu in Genshin Impact
Start farming for her now, if don't want waste anytime farming for her resources through the rest of January. Everyone knows that building up to 75 pity across previous banners will put you into the realm of a guaranteed drop rate for a 5-star. If you were saving up on the primo gems and pity, then this guide is just for you.
(Note: Refer the image below, as the guide will break down how to farm each resource on the map)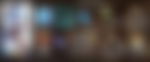 Resources from the Cryo Regisvine
The Jade Stones and Hoarfrost can only be farmed from the Cryo Regisvine that is present near the 'Thousand Winds Temple'. You can farm this resource quite rapidly since the monster respawns after each time you slay it. Just kill this monster as many times as you can and it will drop you all the above blue resources. Additionally, remember to teleport out to the farthest way-point as it will make it respawn quicker.
The Hoarfrost cannot be crafted however the Jade Stones can be forged from the alchemy table. Don't make condensed resins to farm this boss as world bosses like these will only use 'Original Resins' to unlock the rewards.
Farming Qingxin flowers
The next flower resource Qingxin is quite easy to get, just use the image below to farm the flowers. This resource is quite readily available strewn all over the Geo nation.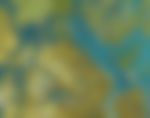 Image Source: inverse
The Nectar from the Whoopiflower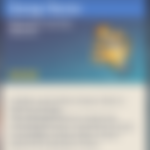 There are only two types of Whoopiflower monsters in the game, and they represent their respective Regisvine monsters in Cryo and Pyro. These monsters can be found near the area where each Regisvine monster lies and if you have already farmed them, then use your adventure book. Head to the boss's section and scroll down to find the monsters listed there.
From this section you can mark each of the whoopiflower on the map which will allow you to easily hunt it down. It does not go without saying that this resource is only dropped by these monsters, so farm them often as they do not require any resins.
Shadow of the Warrior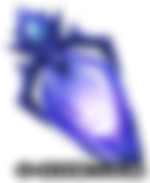 Image source; honeyhunterworld
This purple resource can only be farmed after you complete the story quest of the Liyue. After you finish the entire story line, you will come across a domain fight with Tartaglia that will take place in the 'Golden House'. Tartaglia or better known as Childe will now serve as weekly domain boss that you can fight. This is a long-term farming resource that you can pick from him once a week, so ensure you slay him routinely.
The Crown jewel of talent level up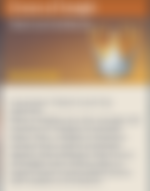 There is no way to farm this resource aside from the limited timed event that occur routinely. You can only farm them from the said events and they will be used to max out the higher level talents at a much later phase of the game. So pick them up from the event and only use them on the character who is supposed to deal the maximum damage.
Talent level up book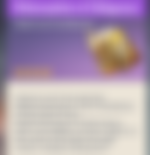 Each type of character will demand a specific type of book to further their talents. Ganyu will require the "Diligence" series books that you can farm only after you hit adventure rank 26. You can farm these books from their own domain located in Jueyun Karst in Liyue  area. However, you can only farm them on Tuesday, Friday and Sunday, so allot your resins wisely.
Mora and Xp books
ADVERTISEMENT
Article continues below this ad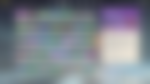 The last and final resource that every character needs are the XP books and the prime currency of 'Tevyat' Mora. The best part about them is, they are easy to farm. Just pick up any treasure chest that you can find on the map and regularly farm both the Blue and Gold Ley-Lines. Each of these Ley-Lines will drop you the said resource, and it will only cost you 20 original resins to farm one of them.
The best method to quickly farm them is by using condensed resins on the reward plume to multiply the resources they award. This is the last and the final bit of resource that you would need to farm everything that Ganyu would need. Go out there and start grinding, because Ganyu is only one week away.
ADVERTISEMENT
Article continues below this ad