Genshin Impact Guide: How to Master Normal Attack and Charge Attack Combo's of Raiden Shogun to Inflict Devastating Damage
Published 09/05/2021, 10:56 AM EDT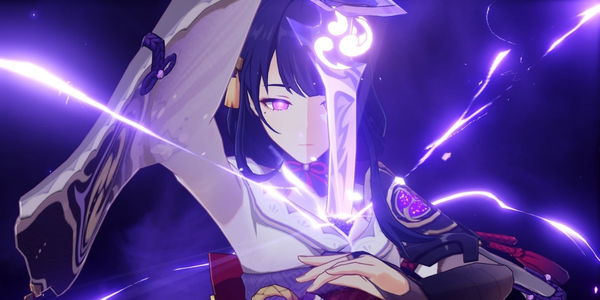 ---
---
The world of Genshin Impact has entered its version 2.1. The finale of electro region's saga is finally coming to a deciding conclusion. Fans will get to the end of the storyline with a bang as the community finds out the truth behind Raiden Shogun's resolve. Moreover, the studio also provided us a chance to pull for the third archon unit in the game.
ADVERTISEMENT
Article continues below this ad
This character indeed deals insane amounts of damage with little investment. Players will have to invest in building her elemental skills, burst and normal attacks to pull off fantastic damage.
ADVERTISEMENT
Article continues below this ad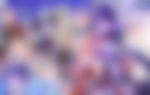 Guide to mastering Raiden Shogun's attack patterns in Genshin Impact
Start any fights with her elemental skill that will allow you to unleash elemental burst (Q). It will allow you to inflict quickly pain without losing out on precious time with cast animation. Now, her bursts only last for  7 seconds, which makes it difficult to master. You will have to learn how to use her basic attacks, charge attacks in conjunction with her elemental burst.
The first combo is quite simple, unleash 5 quick normal attacks twice, then unleash 4 more attacks to end the combo. This will allow you to deal a great amount of damage in the limited duration of the burst. The second combo uses a dash cancel to unleash her abilities efficiently. First, use the normal attack 5 times and in the last attack's animation, use the dash to cancel it. Use this combo three times in a row to get the best out of her elemental burst.
You can combo up with your charge attacks as well by mixing things up with normal attacks once and then adding a charged attack. Remember to use dash cancel and add two more attacks to finish this combo. Refer to the below video to uncover more attack patterns and combos that you can use to inflict even greater damage.
ADVERTISEMENT
Article continues below this ad
video source:  IWinToLose Gaming
ADVERTISEMENT
Article continues below this ad
Ensure you are leveling up your talent levels and bringing them up to respectable numbers. Every character can attain its maximum potential only if you invest in them properly. This rule also applies to Raiden Shogun Baal, who can attain a godlike level of damage with minimum investment.
Watch this story: Crime/Gang Games Coming in 2021
Trending Stories