Genshin Impact Guide: How to Unlock Every Single Ending of Bennett Hangout Series
Published 03/26/2021, 10:19 AM EDT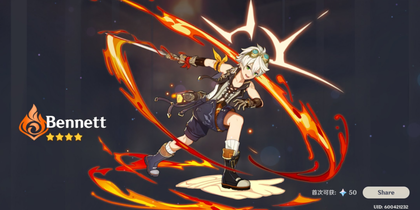 ---
---
The new Hangout event series of Genshin Impact offers an interesting dip into the lore. Players can freely interact with few available characters from the roster. It includes Chongyun, Barbara, Noelle, and Bennett, which serve as hangout buddies for gamers. It will require you to spend 2 story keys to unlock each event, and it will offer primogems and other rich rewards.
ADVERTISEMENT
Article continues below this ad
In the meantime, players need to finish a few challenges that revolve around end sequences. If you unlock every ending, you will stand a chance to earn these items.
ADVERTISEMENT
Article continues below this ad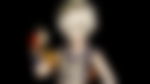 Here's how to unlock every ending with Bennett hangout event in Genshin Impact
According to X10UI10, if you select these particular options with Bennett, it will unlock a particular ending. This hangout series contains over five endings, which could be a bit repetitive. You should handpick the listed dialog options below, which will guide you to a particular end sequence.
Bennett can be found in front of Adventure's guild, where you can kick-start the entire event. After speaking with him for a while, you will come across an option where you need to select between two crucial dialogs. Dialog A 'We could do something else instead' will lead to ending numbers 1 and 2, while Dialog B, 'Sure let's go on an adventure' will lead to end sequence 3-6.
Now in the first end sequence, you will soon get a dialog where you can choose to go out of the city or not, which will decide the ending. If you choose the city limits options, then it will lead to the first ending with Bennett within the city. Now for the second ending, you need to lead Bennett out of the city and end the adventure when Jack appears.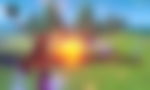 Now for the other endings, you need to go out on an adventure with Bennett. You will soon encounter two crucial choices when Bennett asks whether you wish to cook food. If you selected option A 'I do', it will lead to ending 3 and 4. In case you choose to say 'No', it will lead to ending 5 and 6.
The next 4 endings will all take place within the 'Temple of the Wolf' but in each ending food will decide the end sequence. For instance, the first ending will see whether you elect to share food with Royce or will decide the ending sequence. If you choose to share, then you will eventually unlock ending 3 while saying no will lead to ending 4th.
ADVERTISEMENT
Article continues below this ad
video source: X10UI10
The final two endings, 5 and 6, will unlock if you choose not to cook food. This option will unlock a unique interaction with Bennett inside the domain, which will unlock both endings. If you choose to say' Go ahead' when Bennett asks to fight the contraptions, then it will unlock ending 5. Meanwhile, the other option will unlock the final end sequence.
ADVERTISEMENT
Article continues below this ad