Genshin Impact Guide: Invest in These Towers to Dominate Every Difficulty of Theatre Mechanicus
Published 02/18/2021, 12:52 PM EST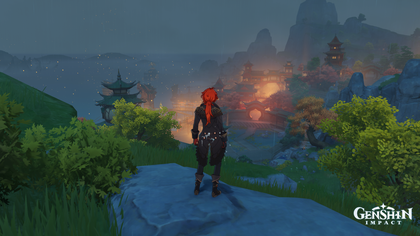 ---
---
The Lantern Rite event of Genshin Impact has finally kicked into its final gear. The third and final phase of the event has been unlocked, and it contains the most difficult variant of Theatre Mechanicus that might prove to be a challenging task. If you are unable to beat higher difficulties and are unsure about what towers you should use or upgrade, then refer to this guide, as it will guide you through everything to defeat the daunting ultimate stages.
ADVERTISEMENT
Article continues below this ad
This article will also give you an insight about useful strategies that can enable you win each time.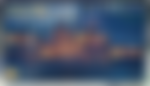 ADVERTISEMENT
Article continues below this ad
Upgrade these towers to dominate Theatre Mechanicus in Genshin Impact
This game mode is a proper tower defense mini game, comprising an armada of defensive towers. This might seem too confusing at first, and you might end up upgrading the wrong towers, that can lead you to losing the event. If you are finding it difficult to come up with an effective strategy, then just focus on upgrading the primary elemental towers to beat the mini game.
Primary elements like Hydro, Electro, Pyro, and Cryo are enough to beat the mini game, regardless of the difficulty preset. Strategically place these towers to trigger reactions like Overload, Super Conduct, Freeze, Electro charge, Vaporise and Melt to stop the marching enemies. You need to prioritize all your upgrades towards these towers.
Install the Cryo and Hydro towers near the exit portals to win the initial stages, as freeze combo is unbeatable. Now you can start erecting Electro towers in front of these to existing Cryo and Hydro elements to trigger super conduct or electro charged reaction. The Electro tower can also knock enemies back, and it enables Hydro and Cryo to trigger a freeze reaction.
Pyro towers are your snipers
Now place Pyro towers right around Hydro and Cryo towers- this tower should serve as sniper units. If the marching enemies prove to be too difficult to handle, then place more Hydro and Cryo towers. The freeze combo is undeniable in this mode, you should also use Hyro and Cryo characters in this event. If you are unable to slay the marching enemies quickly, then erect more Pyro towers,
ADVERTISEMENT
Article continues below this ad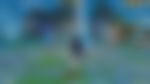 Focus on purchasing upgrades for Pyro or Electro Cryo from the in-between shops. These towers can churn out excellent damage, and if you mixed them together, you can create explosions or melt the enemy. This will take out an entire mob of enemies with rather ease, without your intervention.
Stay up to date with all updates related to Genshin Impact by visiting miHoYo forums. Developers of the game posts regular updates and news regarding everything new that is being worked on.
ADVERTISEMENT
Article continues below this ad