Genshin Impact Guide to Build Rosaria Like a True Assassin
Published 04/07/2021, 2:07 PM EDT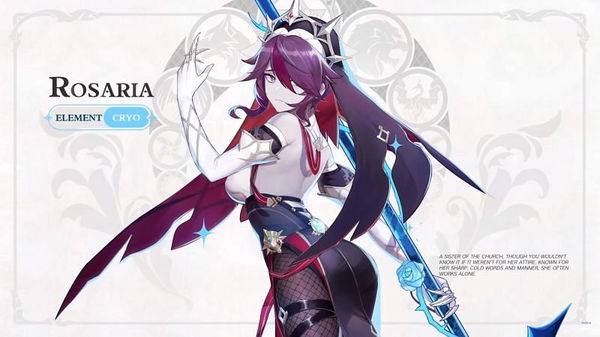 ---
---
Genshin Impact has finally released its brand new four-star character, Rosaria. It's been several months since miHoYo last released a four-star character. Hence, we can now hope for more four-star characters coming to the game soon.
ADVERTISEMENT
Article continues below this ad
Rosaria is an amazing character and can definitely benefit any team composition. She is a very flexible character and you can use her both as the main damage dealer and support character.
ADVERTISEMENT
Article continues below this ad
The best build for Rosaria in Genshin Impact
Rosaria is a sister at Mondstadt Church, but unlike her work, she's built like a true assassin to eliminate her opponents. Her elemental skill helps her teleport behind the smaller enemies and deal Cryo damage. Unfortunately, she can't teleport behind larger opponents.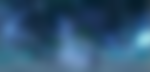 She belongs to Cryo element, which can help trigger many useful elemental reactions such as melt. Furthermore, her elemental burst deals constant Cryo damage in the specific area for two times for four seconds. The area of effect is not large, but it's more than enough for a four-star character.
Weapon and Artifacts
miHoYo introduced Rosaria as a polearm user in the game. The best and easily accessible weapon for her as a physical damage dealer would be Crescent Pike. You can easily craft Crescent Pike from the blacksmith with some in-game resources. Furthermore, if you lack Crit Rate or Crit DMG, then using Deathmatch or Blackcliff Pole would be a significant choice.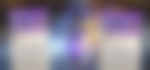 However, if you are looking for a support character, then increasing her Energy recharge or Elemental Mastery is the best choice. You can use Favonius Lance or Prototype Starglitter for Energy recharge and Dragon's Bane for Elemental Mastery. Certainly, any five-star polearm weapon is a must-go option.
Artifacts play an important role in Genshin Impact, and you can significantly increase any character's performance with the help of decent artifacts. For physical damage, using a full piece of Gladiator's Finale set is undoubtedly the best option. However, getting suitable pieces of Gladiator set may take some time and in that case, you can use a two-piece set of both Gladiator's Finale and Bloodstained Chivalry.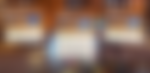 For a support character, use a four-piece set of Blizzard Strayer to increase Cryo damage and Crit Rate. If you are relying more on her elemental burst, then use a two-piece set of Noblesse Oblige and Blizzard Strayer for better results.
Team composition for Rosaria in Genshin Impact
As we know, Rosaria has a Cryo vision and most of the players would like to trigger melt reactions with her. Melt reaction has the highest damage scaling among all other elemental reactions. Therefore, using her with Diluc, Hu Tao or any Pyro character will be the best.
ADVERTISEMENT
Article continues below this ad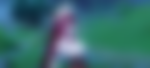 Surprisingly, if you are using a full-piece set of Blizzard Strayer, then having a Hydro character at the party will be a superb choice. It will give you a total of 40% Crit Rate if you used the Frozen elemental reaction properly. The hydro character who can fit the perfect role will be Xingqiu, owing to his amazing elemental burst.
ADVERTISEMENT
Article continues below this ad