Genshin Impact Guide to Get Free Primogems From Windblume Festival
Published 03/19/2021, 12:57 PM EDT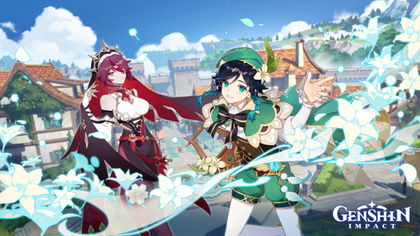 ---
---
The Windblume Festival has finally arrived in Genshin Impact. The event has brought a lot of challenges and quests with it. Players will also get some primogems, Hero's Wits, Mora and much more. Windblume Festival has introduced some fun mini-games which will award players with some free primogems.
ADVERTISEMENT
Article continues below this ad
Moreover, some fans claim that Windblume Festival is much better than All That Glitters, which came in the 1.3 update. According to many players, the mini-games are more fun to play than the events in 1.3 update. However, the mini-games are a lot tougher than they seem to be and should be completed with proper guidance.
ADVERTISEMENT
Article continues below this ad
Bullseye Ballon mini-game in Genshin Impact
In order to participate in any mini-game, the players have to complete Act 1 quest from Festive Anecdotes. It will offer a total of 400 primogems for all acts. After completing the quest, players will be able to participate in mini-games. They will get an option named Festive Challenges. There will be a total of three mini-games available, and one of them is Bullseye Ballon.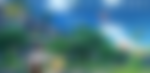 Players will have to shoot balloons with the help of a bow user and surpass the three scores to get all rewards. In this event, the highest score to beat is 2,600. Therefore, travelers have to beat this score to get all rewards from the Tower Waltz challenge. After two days another challenge will unlock and it will offer different rewards.
You must try to defeat all the monsters around the area before starting the challenge. If not, then those monsters will come in the way of the challenge and will deal damage to your character. Most importantly, you should do all the mini-games challenges in single mode as rewards will not be given on your co-op based performance. Avoid exploding the balloon with broken heart symbols as they will reduce your points.
Flora Freefall
Flora Freefall is another mini-game in Festive Challenges. It is a gliding challenge and players have to beat a score of 3000 points to get all the prizes. The best tip would be to change the time in your game to night time and attempt the challenge in darkness. There are so many orbs to get that at some point it becomes harder to even point them out. However, by using this trick the orbs will glow at night and will be easy to spot.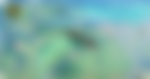 The best strategy would be to collect maximum two to three Honey-Petal crowns as they will award 400 points. Remember that you only need a score above 1000 to get free primogems.
Ballads of Breeze, another impressive mini-game in Genshin Impact
Ballads of Breeze is a type of rhythm game introduced by miHoYo where players have to click the right key at the right time. Make sure to not press the key early as you will miss and lose your combo. You should only press the key when the circle border turns yellow and middle of the circle becomes white.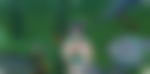 It has three modes, Normal, Hard and Pro. You need to get more than 1000 score to get 30 primogems in your bag. If it becomes too tough for you to handle, make sure to relax and try it later. A fresh start always helps in making things better.
All the mini games from Festive Challenges will reward Tour Tickets. These tickets can be exchanged in the event shop to get amazing items and gadgets. You will need 2400 Tour Tickets to get all rewards from the event shop.
Peculiar Wonderland
This is a small dungeon filled with many mini-games. After entering the dungeon, you have to clear three stages with random mini-games followed by a boss at the end.
ADVERTISEMENT
Article continues below this ad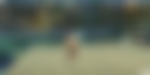 Mini-games purpose is to provide players with certain points and get buffs before their last fight with the boss. It can be done both in co-op and single play mode. If you are facing too many difficulties in single mode it would be best to go for co-op.
ADVERTISEMENT
Article continues below this ad