Genshin Impact: How to Unlock All Hangout Series Endings of Chongyun
Published 04/20/2021, 11:08 AM EDT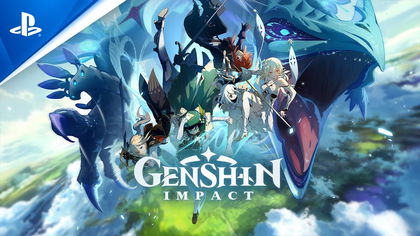 ---
---
The live stream of Genshin Impact update 1.5 revealed a new hangout story that will be added soon. Update 1.5 is still a few days away, and it would serve as a great opportunity for you to finish the existing event. Currently, the title holds a total of 4 hangout series that features Chongyun, Nolle, Bennett, and Barbara. In case you are wondering how to access all the endings for Chongyun, then just refer to this guide.
ADVERTISEMENT
Article continues below this ad
Chongyun offers 6 endings that you need to unlock if you wish to pick up all the primogems. As a result, playing these events becomes extremely important if you truly wish to farm all the resources.
ADVERTISEMENT
Article continues below this ad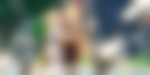 Here is how you can unlock Chongyun event's endings in Genshin Impact
The hangout event with Chongyun can only end in two particular areas: inside the Liyue city or in the Test of Courage event. These two areas contain 3 ending each, which players can easily unlock by selecting the correct dialog options that would lead them towards it.
Idle Amusement
This is the first ending that takes place within the city limits of Liyue. Players have to interact with Chongyun normally and ensure they do not select the option that would lead to a test of courage event. Now Chongyun will notice a child nearby, and you will have to go up and talk to him. Here you have to offer both the popsicles to the children and follow the story along.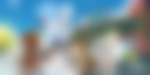 Chongyun will now need to make more popsicles for himself, and here you must ensure that you select other options instead of Chillybrew. This storyline will now put you on the pathway of the first ending, just ensure you play the game of hide and seek with both children.
Can't beat this heat
Developers have locked this secret ending in the middle section of the previous storyline. All you have to do is select the first storyline ending options, and when Chongyun gives away his popsicles, he will ask you to help him make more.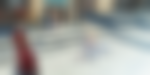 Choose the option of Chillybrew mix, which will cause Chongyun to fall down. This will lead you to the second ending that is very easy to unlock. Just feed him the wrong popsicle mix.
Blessing in Disguise
This is the third and final ending that will take place after you make the last remaining choice. This time around only give one popsicle away and keep the other one for Chongyun. This will set you on the story path of finding an evil spirit that lurks in Liyue region.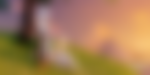 Speak about the evil spirits that lurk in the Feiyun Slope, and demons of the night with the next dialog options. This will set you on the pathway to unlocking this third ending. It will see you battling monsters on the slope, and the two of you would end up staring at the sun, after beating the evil spirit.
Goodbye (secret Chongyun ending in Genshin Impact)
Now that you have found all three endings that revolve around popsicles, it is time to look towards the remainder. These events take place within the test of courage area that can be unlocked by selecting a test of courage dialog option. This will take you to the event, and here you must ensure both of you drink. Chongyun will feel a bit tired later on, you need to choose to help by agreeing to hunt for Cryo Whopperflower nectar or slime.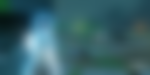 Now you will stumble upon an option where you will recall seeing a strange mist. Choose this option and investigate the mist all alone, and this will put you on the pathway to unlocking small regrets.
Small Regrets
This ending is simple enough to unlock. Jump into the test of courage event and ensure both of you take the drink. Now finish the investigation and once again, Chongyun will feel tired, and you will have to ask him to rest.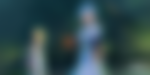 Select to fight the monsters and return to resting Chongyun. Select the option to return immediately without investigating and you will get his ending. Ensure you drink, fight the monsters, investigate alone and head back option to unlock this ending.
Nothing Gained
Select the test of courage event again and ensure you both take the drink. Now carry on the mission normally, and check all three locations to complete a test of courage. This will eventually lead you to a point when Chongyun will fall sick, and now you have to make a critical choice.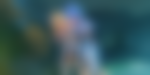 Ask him to rest and go fight either Cryo slimes or Whoopiflower in the next phase. Now return to him and tell him the truth that there is no evil spirit in this area. Select the option to head back and this will cause you to trigger the 5th ending for this event.
ADVERTISEMENT
Article continues below this ad
video source: KyoStinV
If you managed to reach all six endings, you will unlock a special achievement. This will offer you another 20 primogems on top of the ones that are locked inside each event.
ADVERTISEMENT
Article continues below this ad