Genshin Impact: Is Constellation Zero Childe Worth Your Investment?
Published 04/06/2021, 11:25 AM EDT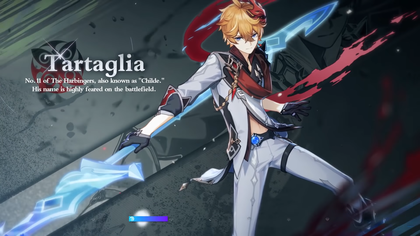 ---
---
The Tartaglia re-run banner has finally appeared in Genshin Impact update 1.4. This could be the final banner run for this unit, which makes it an important moment. This Hydro DPS unit was added as one of the more popular 5-star characters, who is the only Fatui agent on the roster. He brandishes a unique play style and being a harbinger enables him to deal massive damage.
ADVERTISEMENT
Article continues below this ad
Tartaglia is a long-range bow user, but he can seamlessly switch between melee with his elemental skill (E). This indeed makes him one of the more unique units that can take on both play styles. This brings us to an important question: is he worth the investment, especially for free-to-play players?
ADVERTISEMENT
Article continues below this ad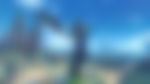 Genshin Impact YouTuber Tenha shares his thoughts about Tartaglia
Famous YouTuber for the title, Tenha, shared his thoughts about picking up constellations zero Tartaglia. This unit also goes by the name Childe, and he suggested that this unit is indeed a powerful Hydro DPS character.
However, there is a power creep in the works with the phase 2 units, which can change the landscape of the game. As much as the community loves playing this character, there is a strong possibility of seeing another Hydro DPS unit. This will serve as a phase 2 character, who can outdo Tartaglia and turn him into the second strongest Hydro DPS unit.
It is also worth noting that constellation zero Childe cannot take on the DPS role effectively. He sees a rather unpleasing downtime on his elemental skill (E), which plays a key role in damage output. This downtime considerably hurts his viability, forcing you to switch him out of the playing field.
This fact alone weakens him as a strong DPS unit, and players will have to build another sub DPS. This unit will help fill in the downtime, and it would significantly enhance your investment by needing to build 2 units instead of one.
ADVERTISEMENT
Article continues below this ad
video source: Tenha
In conclusion, Tartaglia is not a character that anyone should look out for. This Hydro DPS unit can indeed do wonders, but the resource requirement is just too much. Newer players should patiently wait for future updates, which will definitely add stronger DPS units.
ADVERTISEMENT
Article continues below this ad