Genshin Impact: List of New Events With Update 1.4
Published 03/08/2021, 4:28 AM EST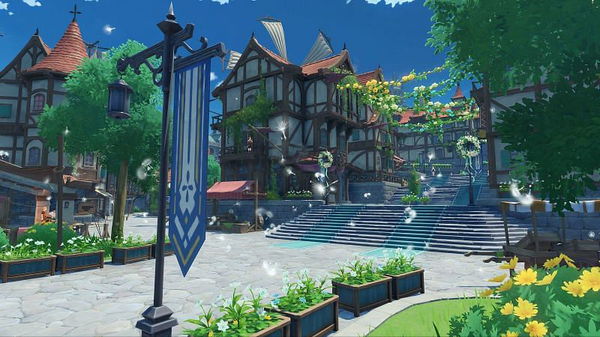 ---
---
Following up on its established tradition, miHoYo held a live stream for another major update for Genshin Impact. It showcased juicy new details about the upcoming update 1.4, and everything that is going to be introduced into the game.
ADVERTISEMENT
Article continues below this ad
Players will indeed see a range of new features being added, along with lucrative festivals and rewards. Denizens of Liyue recently got the chance to celebrate their favorite festival, and it looks like Mondstadt will get to do the same.
ADVERTISEMENT
Article continues below this ad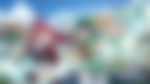 The new update will take you on a wild ride through the Anemo nation once again. These events will pit you against the new version of Oceanid, Gliding event, Archery challenge, and so on. Players will also get to participate in a returning event along with a new social mini-game event called Hangout Series.
Here is everything you need to know about the upcoming events with patch 1.4.
Mini-games within The Windblume festival of Anemo nation
Mondstadt will get a chance to celebrate an event of its own in Genshin Impact. This event will give Anemo City a facelift that will make it extremely beautiful. The Windblume festival will showcase amazing mini-games that will also offer rich rewards. Players will definitely get to earn special event currency that can be exchanged for rich rewards like Crown of Insight, Hero's Witt, Primo gems, and so on.
Bullseye balloons: This mini-game will throw you into a timed challenge that will test your archery skills. Players will have to shoot down a range of balloons in a particular order to earn points. Shooting the wrong balloon will cause point deductions.
Floral Freefall: This mini-game will test your gliding ability along with the free-falling skill. Players will have to collect flowers, as they make their way to the ground by alternating between gliding and free falling. This event will also be a timed game, so you will have to react quickly in order to make your way to the surface.
Ballads of Breeze: In this event, players will have to take on the role of the Anemo Archon Bard Venti. You will need to play a range of songs with the lovely instrument Lyre by pressing the correct directional keys at the right time. The songs will range from normal, hard, to pro difficulty, and reward points will also scale with each difficulty setting.
Players will also get to play the original music with the Lyre in Co-Op mode, which will make things rather interesting.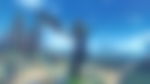 More Mini-games with the Windblume festival of Genshin Impact
Stepping Stone Antics: In this mini-game players will have to avoid the falling platform and step on the correct one to win. The game will progress with new patterns being introduced, and you will have to anticipate which one might fall down next.
Shimmering path: This will serve as a memory game that the player needs to learn in order to cross the chasm. Travelers will get a glimpse of the disappearing path, and they have to make their way across without falling. You can also pick collectible flowers from this mini-game as you make your way to the other side.
The event rewards will include an exclusive maximum refined 4-star bow that makes it extremely free-to-play friendly. Players will also get to pick other amazing rewards from the shop by completing various mini-games of 'The Windblume' festival.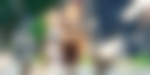 Other important events of Genshin Impact update 1.4
Wishful Drops: This event will throw you into combat against a new upgraded version of Oceanid. Travelers world-over have expressed their dislike for a particular boss fight, and this event will only amplify it. Rhodeia will step into the battlefield alongside her summons, which will finally give you a chance to fight her head-on.
This event will reward you with a great supply of Hero's Witt, which can only be claimed by using Original Resins. There will be a total of five areas that will contain the Oceanid boss battle that you need to beat within 10 minutes. Each one will reward you with 60 primo gems, and one heart of the spring. You can collect a total 5 Heart of Springs, which can be exchanged for amazing rewards.
Contending Tides: This event will throw you into the ring present in Dadaupa Gorge. This event will pit you against waves of enemies that you need to beat in a limited time. This event will offer you primo gem, talents books, Mystic books, and so on. Each day a new difficulty will be added, and the rewards will also scale along with it daily.
ADVERTISEMENT
Article continues below this ad
Hangout Events: Series I: This event is one of the unique things miHoYo has ever introduced within the title. The story quests will give you hints about a particular character that you can hang out with.
You will get to spend some time with four characters in Bennett, Chongyun, Barbara, and Noelle. Players will have to choose between various dialog options to unlock a particular ending. Each ending that you access will give you amazing rewards along with a special memory picture. You can try this infinite times, which makes things easier, in case you made horrible dialog choices. Marvelous Merchandise will also return in update 1,4, which will offer rich rewards.
Stay up to date with every Genshin Impact by visiting miHoYo forums. Developers post regular updates, share snippets about upcoming patches and all things related to your favorite game.
ADVERTISEMENT
Article continues below this ad