Genshin Impact: New Rosaria Trailer Showcases Her Entire Kit
Published 04/06/2021, 2:43 PM EDT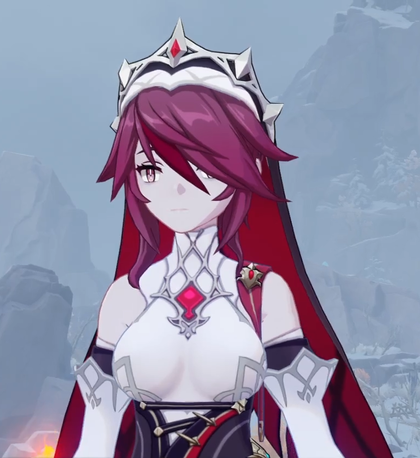 ---
---
miHoYo has rolled out a final character trailer for Rosaria that showcases her kit. The gaming studio has finally added her to Genshin Impact, and this useful trailer will help you make a sound decision. The developers of the title already shed light on what she can do within the live stream for update 1.4. However, this video takes a much deeper dive into her character showcase, and it reveals crucial details about everything she can offer.
ADVERTISEMENT
Article continues below this ad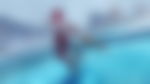 ADVERTISEMENT
Article continues below this ad
Rosaria can serve as a great Cryo support in Genshin Impact
The video trailer for Rosaria revealed a lot more interesting details that the community did not know. This character was being teased as a solid DPS unit, but this video revelation makes her seem viable as even support. Her elemental skill (E) might seem to be tailormade for her passive backstab damage. However, her ultimate ability (Q) opens pathways for support play style.
She can call upon a massive pillar of ice, which resonates Cryo damage in a big area of effect. This paves the way for players to trigger an interesting elemental reaction like superconduct, melt, frozen, and so on. The best aspect of her ultimate ability has to be the elongated area in which she can apply Cryo status. This is where she trumps Chongyun as a Cryo support and enables other element users to trigger reactions easily.
Rosaria also has one of the most useful passive abilities in the entire game. She can improve her fellow party members' crit rate, based on her own crit rate stats. This essentially makes her a walking crit rate artifact that can also help DPS units trigger crucial elemental reactions.
vide source: Genshin ImpactYT
ADVERTISEMENT
Article continues below this ad
Team composition with Rosaria
Now, as a support unit, players can put her alongside anyone that needs a Cryo application. You can use her as a support for Razor, which will finally allow him to trigger a useful super conduct reaction more reliably. This favors the free-to-play players, who do not have any strong 5-star DPS character. She can be used as a support DPS unit like Tartaglia, Diluc, Klee, and so on.
The crit enhancement ability is a very lucrative addition that can certainly help any DPS character. Be sure to grab her from the banner, if you are looking to pick up a Cryo sub DPS character.
ADVERTISEMENT
Article continues below this ad