Genshin Impact: Rating Every Single Character in Update 2.0
Published 08/14/2021, 9:51 AM EDT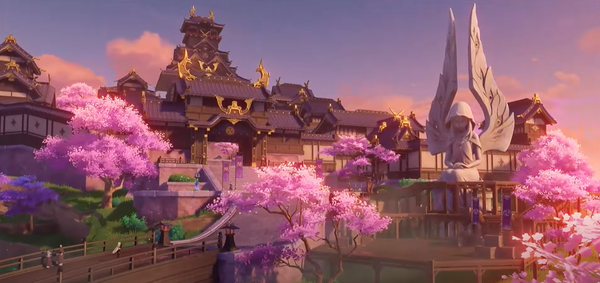 ---
---
The addition of Inazuma region has shaken the meta in Genshin Impact completely. Not only did the community see a roster of new characters but also witnessed new weapons and artifacts. Naturally, the addition of these amazing items will shake up any tier list and ranking of each character. Hence, it is important to once again revisit this list and see where each character lands as Inazuma brings forth more amazing units.
ADVERTISEMENT
Article continues below this ad
This tier list will take into account where each character stands in face of elemental buff and all the latest changes.
ADVERTISEMENT
Article continues below this ad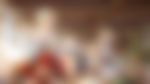 Genshin Impact update 2.0- Tier list of every character
This list takes each character's powers and where they stand in the current meta. The game continues to grow and progress with each ascending world level and the addition of new Abyss floors.
S-tier characters of Genshin Impact: This list includes prominent names that continue to reign supreme. These characters are arguably the greatest in the game and they excel in their role.
Xinqiu: He is still one of the strongest off-field support unit, who can apply constant hydro status. He can heal, reduce incoming damage taken and easily pair with any DPS unit.
Zhongli: God amongst men, Zhongli is Morax, and he is the literal reincarnation of the Geo Archon. Owner of the strongest unbreakable shield, this unit will simply make your game easy.
Kazuha: First entrant from the roster of Inazuma characters, Kazuha is just a phenomenal Anemo support. He can amplify your damage output with his insane elemental mastery scaling and his ultimate ability.
Bennett: This character should not be a 4-star unit, he something special. Bennett can heal the on-field units, improve their attack output and even turn everyone's attack to pyro. He is the first perfect partner for any DPS pyro character, and other DPS units can use him as a healer as well.
Venti: He was the first godly unit that was ever added to the game. The powers of Anemo element itself, Venti is one of the strongest controller units in the game. If you add this unit to any team composition, you will simply have a much easier time.
Ganyu: No one in the entire roster has a stronger charge attack than Ganyu. Two levels of charge attack coupled with a bow makes her one of the strongest DPS units that can overpower anything in the game.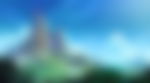 A-tier characters of Genshin Impact
These units are still viable and are incredibly strong. It majorly contains the names of DPS characters who can churn out insane damage with less investment.
Diluc: He used to be special, but sadly, his time underneath the spotlight is over. This savior of Mondstadt can still put on a great fight, but he is no longer the ace carry the character.
Ayaka: One of the strongest DPS units that the game has ever seen. Kamisato Ayaka lives up to her name and she can deal devastating damage with rather ease.
Hu-tao: Her effective damage scales are based on her current HP, which allows her to retain a dominant position. Hu-tao is just amazing and everyone should pick her up, if she returns to the character banner again.
Mona: One of the better 5-support units that can allow you to deal devastating damage with her unique ultimate ability. However, Mona is not an efficient combatant, but she is great for exploration and crowd control.
Ningguang: One of the oldest units from the city of Liyue, Ningguang continues to outshine her competition despite being a 4-star. She is powerful, rowdy and at her max constellations, this empress becomes godly.
Diona: She used to be one of the best support characters, as she was the only shield character before Zhongli and Xinyan arrived. Diona has fallen from her high horse and it has landed her on A-list. She is still quite useful, but her viability has dropped by a lot.
Tartaglia: He is the first Harbinger character that has been added to the game and he continues to shine. With just one proper bow, players can unleash devastating damage on the playing field.
Xiangling: One of the more surprising starter characters, who still has a lot to offer in terms of utilities. She excels both as off-field support and SUB-DPS, should you need a Pyro partner.
Xiao: One of the oldest living beings from the land of Geo region, Xiao is a Yaksha who was sent to the nation to protect its denizens. He is remarkably strong and can decimate enemies in a massive area of effect.
Eula: She is the latest character from Mondstadt, who primarily excels at dealing a ton of physical damage. Her lore chalks her out as a villain and Eula indeed does justice by dealing crazy numbers of damage.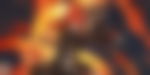 B-tier characters of Genshin Impact
These units are still great and you can assign them for support roles, however the same cannot be said about their DPS capabilities.
Albedo: He is a great unit to have in a team, as he can save resins while crafting items on the alchemy table. However, his on-field performance is quite decent and he can amplify damage output, but he does not justify the 5-star tag.
Traveler: Probably one of the weaker units of the list, and it seems like the main character will continue to find themselves on the lower end of any tier list.
Beidou: The electro buff has buffed her quite a lot, but her potential as a DPS unit is just not there. You can run her as SUB-DPS unit, but there are way better options than using her.
Fischl: If you are solely looking for off-field electro support, then Fischl is perfect, but she is horrible as a DPS and sub-DPS. Therefore, she is being placed at the lower end of the list.
Jean: Well suited with the majority of team composition, as she can heal, improve damage output with swirl and elemental mastery.
Kaeya: adopted brother of Diluc is not nearly as powerful as he should be. This is why Kaeya is being placed at the lower end of the tier list for being lackluster everywhere.
Sucrose: Much like her master Albedo, she is not useful aside from her passive talent. You can save some resins while using her on the alchemy table, but her combat effectiveness is poor at best.
Rosaria: She was hyped to be one of the better physical damage carriers, but the end result was quite disappointing.
Klee: This tiny-adorable monster used to rule the roost, but the addition of much stronger characters has turned her into SUB-DPS character only.
Razor: There used to be a time where Razor was considered as a hyper-carry. Sadly, those times are long gone and so has Razor's viability in any team composition.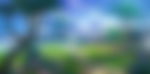 C-tier characters of Genshin Impact
These units used to be relevant, but now they have fallen from grace, quite drastically.
Keqing: Despite buff to her electro element, Keqing is still struggling to find her place in the meta. It might be because the new region hasn't added a stronger variant of electro artifacts, which she desperately needs.
Chongyun: He used to be a great support unit, who readily offered cryo applications. However, characters like Diona, Ganyu, Ayaka, Rosaria have all reduced his viability in the game.
Amber: One of the worst stater characters that no one needs to waste their time with. Level her up to level 20 and never spend a dime on her ever again.
Barbara: This game does not lack healers and there are several characters who can offer more than just a simple heal. Barbara is only worth your time after she hits.
D-tier characters of Genshin Impact: 
These units were never viable and they won't ever become useful in your journey. Safe to say you should not spend any resins on these units.
QIQI: She is a 5-star zombie child, who has been designed to be a supporting character. There a number of support units, who can do a much better job than her.
Xinyan: She was never considered anything special and at the current state of the game, Xinyan is still irrelevant.
Noelle: The first starter Geo knight, who offered help and crucial healing at the start of the game. However, as your roster progresses, this unit and her entire kit becomes futile.
ADVERTISEMENT
Article continues below this ad
video source: Mtashed
ADVERTISEMENT
Article continues below this ad
What do you think about this tier list? Are you happy with the end result? Let us know your thoughts in the comments below!
Watch this story: Best Rage Moments of Streamers
Trending Stories