Genshin Impact: Sayu Might Be a 4-Star but She Has the Potential to Be S-Tier
Published 08/11/2021, 12:04 PM EDT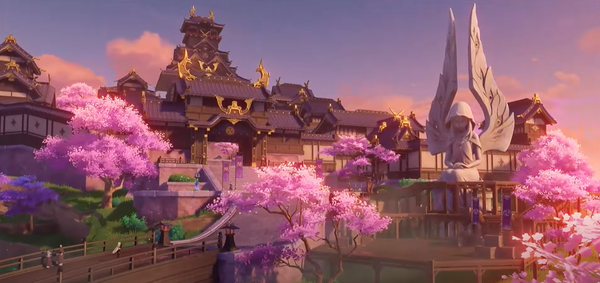 ---
---
The latest character banner of Genshin Impact has been finally rolled out, and it has brought forward 4-star character Sayu. This tiny Mujina Ninja excels at sleeping like a boss and hoping that she grows a little. However, Sayu is actually a powerful 4-star character who can become a godlike support character. Thus far, the game only has two 4-star units in Bennett and Xinqiu, who are the best support characters.
ADVERTISEMENT
Article continues below this ad
It seems like Sayu holds similar potential and here are the reasons why she can become the next meta support unit.
ADVERTISEMENT
Article continues below this ad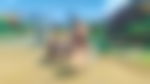 Sayu might be the strongest 4-star support character
She is an Anemo character who wields Claymore and is a highly mobile unit. Sayu can transform into a massive ball of Anemo energy and can deal damage to nearby enemies. Her ultimate ability summons a Muji-Muji Daruma, which can either heal or deal anemo damage to enemies based upon your effective HP.
Every time Sayu creates a swirl, she can heal herself and her party members for 300 HP and this effect can be triggered once every 2 seconds. Sayu's secondary talent allows her to further enhance her healing, as it will now scale based on 20% hp of the healed character. However, Sayu's constellations make her a must-have character for every team.
Her first constellation removes the basic HP requirement from her ultimate, exactly like Bennett. It now allows Daruma to attack enemies and heal teammates at the same time, regardless of HP status. Meanwhile, her other constellations allow her to deal with more damage while also enabling her to gain energy particles. This only turns her into a sub-dps unit that can heal teammates.
ADVERTISEMENT
Article continues below this ad
video source:  Mtashed
ADVERTISEMENT
Article continues below this ad
Her final constellations are the most powerful aspect of her kit. The Daruma doll will now scale its damage based on elemental mastery. This doll can now gain a maximum of 400% attack boost as each elemental mastery grants it a 0.2% boost. Similarly, each elemental mastery allows it to gain 3hp and it can gain a maximum of 6000hp. This makes her one of the best 4-star characters that have been added to the game and it holds the potential to become the best support unit.
Watch this story: Worst Video Game Movie Adaptations
Trending Stories