Genshin Impact: Top Five Most Used Characters in the Spiral Abyss
Published 04/24/2021, 11:28 AM EDT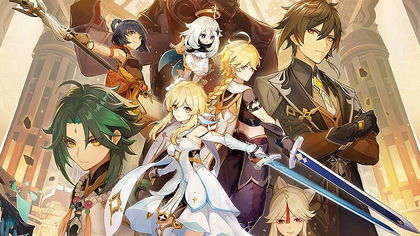 ---
---
Genshin Impact is an open-world game where players have to challenge themselves by overcoming some in-game challenges. There are many in-game challenges for players like exploring the world, conquering domains or dungeons, and much more. Besides that, players can even challenge multiple floors of Spiral Abyss.
ADVERTISEMENT
Article continues below this ad
Spiral Abyss is a special type of domain that unlocks at Adventure Rank 20 in Musk Reef. Moreover, clearing each floor of Spiral Abyss offers amazing rewards, including primogems. Mostly, players who try to complete this special domain use their best characters while competing in it.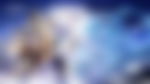 ADVERTISEMENT
Article continues below this ad
The top five most used characters in Spiral Abyss in Genshin Impact
Venti 
Venti is the Anemo Archon, also referred to as Barbatos in the game. He brings a significant advantage to your side by gathering all the enemies in the same position with his elemental burst.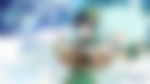 His burst, Wind's Grand Ode, has some drawbacks too, as it's not able to trap large enemies inside his vortex. However, maximum floors in Spiral Abyss comprise smaller size opponents. As a result, having him on your side gives an enormous advantage.
Zhongli: best support character in Genshin Impact
Zhongli was introduced as the Geo Archon, Rex Lapis, in the game by miHoYo. He received a lot of criticism from the fans when his banner first released. However, the developers surprised the fans and the Geo Archon received significant buffs with the 1.3 update. Zhongli was a great support character before even receiving his buffs, but now has become one of the strongest characters in the game so far.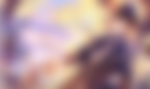 Zhongli's elemental burst, Planet Befall, summons a meteor to smith his enemies. The meteor deals massive Geo DMG to opponents and applies the Petrification status to them. The Petrification status makes opponents stun for few seconds. His elemental burst makes clearing the hard floors of Spiral Abyss a piece of cake.
Bennet
Bennet is arguably the best support character in the game in comparison to other four-star characters. The most important factor which differentiates him from other characters is his Fantastic Vouge burst. To further enhance this ability, constellation six gives everyone inside the field a Pyro Status which becomes quite useful on the last floor of Spiral Abyss.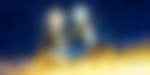 However, another interesting aspect of Bennett's abilities is his second passive skill, Fearnaught. Bennet only has a four-second cooldown when it comes to single tap activation for his elemental skill.
Bennet is one of the most used four-star characters in the Spiral Abyss. Several players use him to get an additional attack bonus, plus his healing is more beneficial than other healers in the game.
Ganyu:  The best damage dealer in Genshin Impact
Being a Cryo character gives Ganyu an immense advantage as many players consider Cryo, Pyro, Electro, and Hydro as major offensive elements whereas Anemo and Geo fulfill the support role.
Ganyu can provide amazing elemental reactions and can easily fit in any team composition, both as a Main DPS and Sub DPS. Ganyu's charged attack is arguably the strongest attack in-game so far, and it deals an immense amount of damage.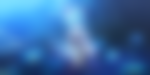 After unleashing the Frostflake arrow, it explodes on impact into tiny shrapnels that damage the target and also other enemies in smaller areas.
The only problem is, while aiming a charged shot, Ganyu gets quite exposed and can become an easy target for her opponents. However, several players use Zhongli or any Geo character's shield to prevent her from taking damage while aiming.
Hu Tao
Hu Tao belongs to the Pyro element, and that itself increases her effectiveness a lot more. A lot of players consider the Pyro element the best element in the game because of the amazing elemental reactions it provides. It provides Melt and Vaporize elemental reactions, which provide a huge damage bonus to opponents.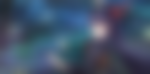 Furthermore, most players love Hu Tao for her elemental skill. Hu Tao's elemental skill, Guide to Afterlife, makes her consume a part of her HP while knocking nearby enemies and entering the Paramita Papilio State.
ADVERTISEMENT
Article continues below this ad
Paramita Papilio state increases Hu Tao's base attack based on her maximum HP. All her attack converts into Pyro DMG and cannot be overridden by any other element. The attack bonus gained in this state can't exceed 400% of Hu Tao's base attack.
ADVERTISEMENT
Article continues below this ad