Genshin Impact: Top Polearms That You Can Use to Build Hu-Tao
Published 03/04/2021, 10:18 AM EST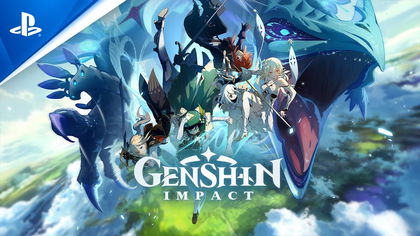 ---
---
The introduction of the new DPS Pyro polearm character Hu-Tao has made her peers outdated in Genshin Impact. She can easily pull off a massive amount of damage without much investment, which makes her an ideal choice. It is already well known that the Pyro element has the strongest reactions, and its units serve as the best DPS characters.
ADVERTISEMENT
Article continues below this ad
Hu-Tao certainly takes advantage of it, alongside her HP-based character design. She can churn out great damage with just HP stats, but what weapons should you use on her? Well, let's take a look at all the polearms that are present in the game and figure which one works the best for her.
ADVERTISEMENT
Article continues below this ad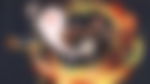 Here are the best polearms in Genshin Impact you can use for Hu-Tao
The wide range of choices inside the game can make the title a bit confusing. Players might get a bit flustered regarding various builds with weapons that can produce astounding or lackluster results.
The Gacha system can be a bit harsh, and in the case of special character weapons, you will need to invest real currency. So what should you use to build Hu-Tao? Well, here is a list of all the weapons that can be used to build her into a powerful DPS carry.
Blackcliff Polearm
This polearm can be purchased from the shop every alternate month. It offers great stats and the secondary stat of crit damage is always great to have on weapons. It frees up space in the artifact section, and you can also easily use it to assign other important statistics.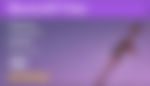 Hu-Tao can buff her own attack with her elemental skill (E), and as a result, this makes black cliff undesirable. If you don't have any other option, then go ahead and pick this weapon up from the shop. It is an ideal choice for free-to-play players, as this weapon can be picked up easily.
Death Match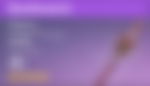 This polearm is a premium weapon that cannot be obtained from Gacha. This limited-time weapon serves as a bonus reward from Battle Pass that not everyone can pick up. As far as Battle Pass weapon goes, Death Match is probably one of the prominent choices that you can have.
It offers a great damage boost and also provides a very useful energy recharge. Hu-Tao does not have energy recharge or a method to gain energy particles in her kit. This makes Deathmatch an Ideal choice that Battle Pass owners can look towards.
Dragon's Bane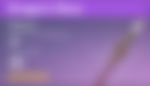 Arguably the best in slot 4-star weapon that Hu-Tao can use inside the game. If you have been fortunate enough to pull a few copies of this weapon from the Gacha system, then you should refine it. It is a great choice for the free-to-play players, who are looking to build Hu-Tao into a massive damage dealer.
This polearm will provide enhanced damage against enemies affected by Hydro and Pyro elements. This makes it an ideal weapon for Polearm characters who belong to either Hydro or Pyro elements. At maximum refinement, you can deal up to 36% of enhanced damage on enemies that are affected by either Hydro or Pyro.
Skyward Spine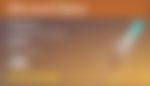 This weapon offers high base damage and useful energy recharge to Hu-Tao. She will regain her elemental burst (Q) much faster, and the weapon's ability also compliments her quite well. It will grant you the much-needed Attack Speed, enhanced Crit Rate that scales with each refinement.
Another important factor that makes Skyward Spine a good choice is the secondary weapon ability. It will also trigger an elemental blade that will attack in a small area based on your effective attack damage. This ability also scales based on each refinement, and at maximum level, you will get a 100% damage boost in a massive area based on your attack.
Staff of Homa
ADVERTISEMENT
Article continues below this ad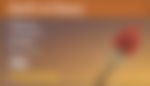 This weapon was designed for Hu-Tao, and it cannot be acquired from any other means aside from the Gacha system. It does not matter if you have the first refinement or the maximum, this weapon is just perfect for Hu-Tao.
Exactly like the character, this weapon also offers attack scaling that is based on her effective HP. Hu-Tao naturally gains more power, the lower her HP goes, and this weapon works in perfect sync with her. Look no further than this weapon, if you happen to get it as it is her best in slot weapon.
ADVERTISEMENT
Article continues below this ad