Genshin Impact Update 1.4: Best Team Composition to Help Rosaria Deal Most Damage
Published 03/18/2021, 12:43 PM EDT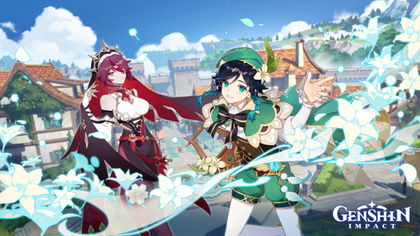 ---
---
Rosaria will be rolled out with an upcoming banner fairly soon. She is going to serve as the only new character of Genshin Impact update 1.4. The live stream of the prevalent patch contained a character showcase of her appearance and abilities. It shed light on her attack patterns and what role she will offer to team composition. She is going to be a 4-star unit that will serve as the main DPS damage dealer.
ADVERTISEMENT
Article continues below this ad
If you are planning to pull her from the upcoming banner, then you will need to understand team composition to build an effective and menacing team.
 Also Read: Genshin Impact: miHoYo Promises to Take Stringent Action Against Leakers for 'Illegal Disclosures'
ADVERTISEMENT
Article continues below this ad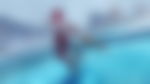 Build this team in Genshin Impact to support Rosaria
Rosaria offers a high potential for Cryo and physical damage. She carries a unique buff that enables her to deal an increased amount of damage if she can backstab the enemy from behind. Her main damage source will be physical attacks, and safe to say gamers will need to build her towards a physical damage bonus.
In a way, her supporting roster of character will function very similarly to Razor.
The only beneficial elemental reaction for her is super-conduct, as it enables her to multiply physical damage. This can be easily acquired by pairing her with Fischl, as her owl Oz can constantly supply electro application. She is going to serve in the role of the off-the-field support unit, whose sole purpose is to apply electro on enemies to trigger the super-conduct reaction.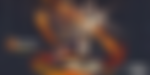 ADVERTISEMENT
Article continues below this ad
Every team needs a proper healer, and for Rosaria the ideal healer would be someone who can buff her attack. This is not a tricky choice, as there is only one particular character that can offer heal while buffing attack, which is Bennett. You can either go with dual Pyro to gain the sweet attack buff with elemental resonance. The combo of Bennett and Xiangling should be good enough to fill those empty slots.
If in case you don't want to go with Pyro resonance, then Diona, and Zhongli should also work for her. The Cryo elemental resonance can offer a beneficial crit rate buff, while Zhongli can prevent Rosaria from taking damage. Diona can heal the on-field characters like Bennett, and she can also offer a secondary Cryo shield.
Stay up to date with every update by visiting miHoYo Forums. Developers share interesting details about the game on a routine basis.
ADVERTISEMENT
Article continues below this ad