Genshin Impact Update 1.4 Character Tier List: Which Are the Strongest Characters in the Game?
Published 03/24/2021, 8:38 AM EDT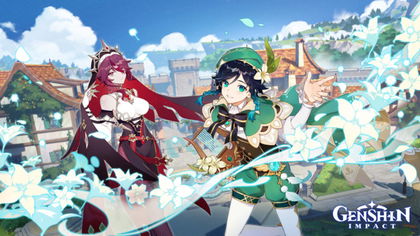 ---
---
Update 1.4 has rolled out a brand new array of content and re-run character banners. Genshin Impact players who missed out on these units will stand a chance to pick them in this patch. Long-time players can look to unlock precious constellations, which will certainly make the characters significantly stronger. There are just a few characters that have been introduced with the update which makes it a good time to look back at the tier list.
ADVERTISEMENT
Article continues below this ad
Where does each new unit belong, along with older ones?
ADVERTISEMENT
Article continues below this ad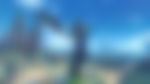 YouTuber shares his tier list of characters for Genshin Impact update 1.4
According to YouTuber Tenha, there are 4 particular characters who do not belong in any tier. He called them tireless or tier 0, as they can fit with any team composition.
He placed Zhongli, Xinqiu, Bennett, and Venti as peerless units, who simply cannot be replaced and they can support anything in the game. Zhongli and Venti are archons, so their capabilities are quite insane, which makes them the strongest units.
In the top tier, he placed a wide range of DPS units and four stars characters and dubbed them as replaceable. It included Hu-tao, Mona, Ganyu, Tartaglia, Diluc, Klee, Xiao. Jean, Albedo, Ningguang, Xiangling, Noelle, Sucrose, and Diona. These units carry insane power inside of them but they do lose their place when a new stronger character is rolled out.
The lowest tier was majorly filled with four-star units, as these characters fall on the weaker side of the spectrum. These characters do not seem viable anymore, and they have certainly lost their place within the evolving game.
It included Chongyun, Geo main-character, QIQI, Kaeya, Keqing, Fischl, and Barabara. These units have fallen off their high pedestal and are only useful when you have no other choice. As soon as you gain access to superior units, these characters become obsolete.
ADVERTISEMENT
Article continues below this ad
video source: Tenha
Lastly. he placed Amber, Beidou. and Anemo Main characters as the worst units inside the game. He also requested the developers to show some love to these units, as they have become downright futile inside the game.
Take a look at the aforementioned video. as Tenha along with his friend breaks down each character and what he thinks about them. It will certainly help you understand building a team a lot better, which will directly translate into making better pulls.
ADVERTISEMENT
Article continues below this ad