Genshin Impact Update 1.4 Patch Notes: All Major Changes You Need to Know
Published 03/18/2021, 6:17 AM EDT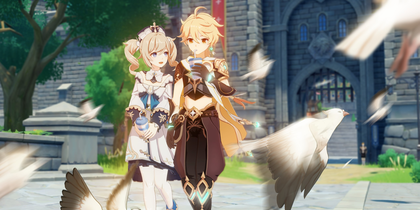 ---
---
Update 1.4 for Genshin Impact has finally released the world over. Travelers will finally get to experience a sea of changes along with a brand new festival. Following Liyue's Lantern Rite festival, Mondstadt will get a chance to celebrate their own 'Windblume' festival. It will offer lucrative rewards in Mora, Primo Gems, Talent and weapon level-up materials, and Hero's wits.
ADVERTISEMENT
Article continues below this ad
Players will get to also participate in interesting mini-games at this festival. Moreover, the update has also added many interesting features that will certainly enhance your gaming experience by moving forward.
ADVERTISEMENT
Article continues below this ad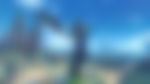 Interesting changes with Genshin Impact update 1.4
Gamers will get to see many interesting changes being added to the title with this update. It includes a crucial change within the co-op mode that the community had requested since the initial days.
The title has enhanced the condensed resins cap by 2, thereby making the maximum condensed resins limit to 5. This feature will allow the players to make more condensed resins, which will felicitate more domain runs.
New Hangout event story Feature with update 1,4
If you have been wondering what to do with your story keys, then look no further than Hangout events. miHoYo has finally added another story event that will make use of these story keys, which can be earned by completing daily commissions. Players will get a chance to earn interesting rewards, as this event will dive into the lore of specific characters.
Players who have reached adventure rank 26 will be able to participate in this event. You will spend 2 keys to unlock one hang-out event for a character, and right now, it can be used to explore the lore of Noelle, Chongyun, Barbara, and Bennett. Safe to say, miHoYo on a routine basis will add new characters in this feature.
New story quests, Mob, and gameplay tweaks
Travelers will get to experience a brand new Archon story quest after the festival of Windblume comes to a close. Meanwhile, this festival will add 8 brand new world quest into the game. Although, developers have promised to roll out the much-expected Chapter 1, Act VI Archon quest "We will be reunited" at a later date.
Gamers will now also be able to reduce world level by 1 for 24 hours, which will naturally result in lower rewards. They cannot change the world level for the duration and must wait for the changes to revert. This feature will become active once you reach world level 5, i.e. Adventure rank 40.
ADVERTISEMENT
Article continues below this ad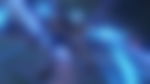 Finally, this update will welcome a brand new boss fight within the Archon Quest. Abyss Herald will step out of the shadow as a new boss within the story quest, and he won't be added permanently just yet. Although, it's already being speculated that he might make a return in the future update, especially with the Inazuma patch. This will certainly make him a leading contender of becoming yet another weekly world boss that players can slay.
Stay up to date with every update by visiting miHoYo Forums. Developers share interesting details about the game on a routine basis. You can also read the entire patch note of update 1.4 by visiting this link.
ADVERTISEMENT
Article continues below this ad