Genshin Impact Update 1.4 Patch Notes: Complete Review of Alley Flash, Windblume Ode, and Elegy for the End
Published 03/17/2021, 10:06 AM EDT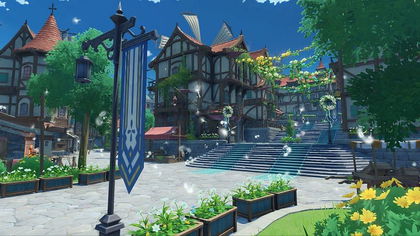 ---
---
miHoYo has finally rolled out the highly anticipated Genshin Impact update 1.4 and the Venti character banner. This character serves as the greatest in-game support unit that can bolster everyone in the game. This makes him one of the most valuable characters in the entire game, but the update has something more to offer.
ADVERTISEMENT
Article continues below this ad
Update 1.4 has also introduced 3 new weapons. It includes the free event reward Windblume ode, Weapon banner sword Alley Flash, and new 5-star bow Elegy for the End.
How these weapons stack up against the existing ones? Let's take a deep dive into these new weapons, their scaling, and weapon ability.
ADVERTISEMENT
Article continues below this ad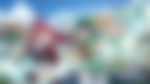 The Windblume festival with update 1.4 is set to offer amazing rewards, including a new 4-star bow. This bow is called the Windblume Ode, and it seems a pretty decent item on the surface.
Although, this is not the only new weapon that is being introduced, so let's take a dive into all the weapons.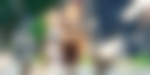 A complete break down of new Genshin Impact weapons
The Windblume Ode: It offers elemental mastery as the secondary stat along with average attack damage scaling. This fact alone turns it into a support weapon, but the weapon's ability makes it a bit confusing.
It offers 32% attack damage amplification at maximum refinement, but the EM stat hurts its viability. Safe to say, if you are a new player and you have limited choices, then you can pair this weapon up with your bow character for the time being.
The Alley Flash: As a part of the new weapon banner, this 4-star weapon is quite attractive. It boasts amazing base damage scaling that goes as high as 660 at level 90. This sword is an excellent choice for a support unit in Bennett, who provides attack buff based on his base attack.
A high base attack and an amazing weapon's ability can enhance the damage dealt by the character by 24% at maximum refinement.
Elegy for the End: This is the latest 5-star bow that has been added into the game alongside the Venti character banner. This weapon is straight up the best in slot weapon for Anemo Archon Venti. It synergizes extremely well with the gameplay of Venti, as the weapon's ability offers elemental mastery stat along with increased attack.
At maximum refinement, it can offer 200 Elemental Master and an incredible 40% attack percentage gain.
ADVERTISEMENT
Article continues below this ad
video source: Howllzz
This event and weapon banner will only stick around for a limited period. The new 4-star sword serves as the key item that most people should look to pick up from the banner.
ADVERTISEMENT
Article continues below this ad