Genshin Impact Update 1.4: Tartaglia or Venti, Which Banner Is Truly Worth Your Investment?
Published 04/03/2021, 11:13 AM EDT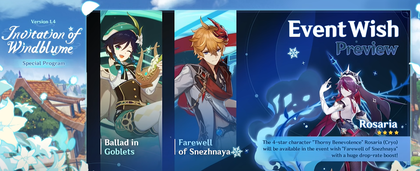 ---
---
Update 1.4 of Genshin Impact is going to re-run another character banner soon. MiHoYo has already shared that this banner will have Tartaglia, Rosaria, and now the studio has revealed other units as well. The supporting cast of 4-star characters in this banner will be Barbara and Fischl. This leaves the entire player base in a bit of a muddle as to which unit to go for.
ADVERTISEMENT
Article continues below this ad
As much as the community loves Venti, Tartaglia is not a bad choice at all. In his banner, players can also look to pick up the newest 4-star unit Rosaria.
ADVERTISEMENT
Article continues below this ad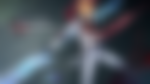 Mtashed believes character choice here depends on what your Genshin Impact party needs
YouTuber Mtashed believes players should go after the units that their party lacks. Venti is a godlike support character who is widely regarded as one of the greatest units. Meanwhile, Tartaglia is the only Hydro DPS unit that can decimate enemies with ease. He can switch to a melee stance, despite being a bow user. This character can take on both roles, which certainly makes him one of the more unique units in the game.
This banner will also offer Rosaria who is definitely going to be a great free-to-play friendly 4-star unit. She can take on the role of DPS and with adequate support like Fischl, Rosaria can proc super-conduct to amplify physical damage output.
As much as you would like to have 5-star DPS units, 4-star units like Rosaria can fill the role of DPS units. You can easily unlock their entire kit of constellations, which will certainly put them on par with 5-star DPS units.
ADVERTISEMENT
Article continues below this ad
video source: Mtashed
On the flip side, Venti is still one of the strongest units in the game. He makes the entire game easy and almost trivializes every single content that miHoYo throws your way. This makes your choice a bit tricky but it would be ill-advised to miss out on Venti.
It is a much wiser choice to go for Venti and ignore picking up Tartaglia. As the game progresses, there will be an abundance of 5-star DPS units.
ADVERTISEMENT
Article continues below this ad