Genshin Impact Update 1.5: Everything the New Housing System Has to Offer
Published 04/18/2021, 1:19 PM EDT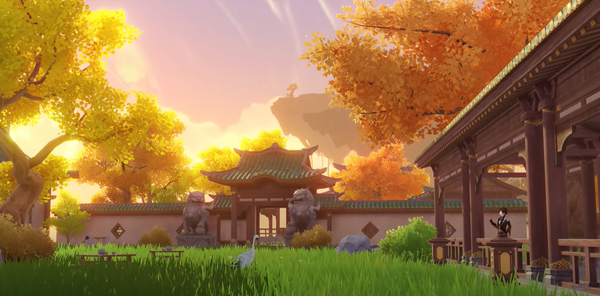 ---
---
Until and unless you are living under a rock, you might know that a new feature, Housing System, is coming to Genshin Impact. Players can decorate a vast area and can even test their creativity skills. Furthermore, they will be able to visit their friend's world and examine their work as well.
ADVERTISEMENT
Article continues below this ad
Just like many other life simulator games, players will have to collect materials from the outside world to craft items. They will have to collect various materials in order to craft items such as decorative items, furniture, and much more.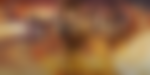 ADVERTISEMENT
Article continues below this ad
Everything to know about the new Housing System in Genshin Impact
The most important thing while building a house is furniture. Naturally, everyone would want to make their dream house on day one with some amazing decorative furniture items. However, several players don't know how they can obtain such furniture materials.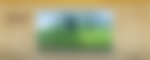 In order to get material for making furniture items, players will have to collect ore, items or cut down trees. By cutting down the trees, they will get a brand new item, wood, which is a necessary item to make furniture. They can even get Furnishings or Furnishing Materials by increasing Teapot Spirit Trust Rank or redeem them at the Realm Depot or Teapot Traveling Salesman.
A majority of players were also wondering whether they can grow vegetables or flowers in Serenitea Pot. miHoYo answered that, saying, "When the developers first started designing the Serenitea Pot, they had already planned to have a gardening system, and who doesn't love gardening". Hence, by the looks of it, Housing System will also bring the gardening feature with itself.
Can characters owned by players be stationed in the teapot?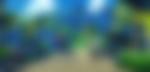 A house is incomplete without members or friends. Thus, players will be able to station their character in the Serenitea Pot. This will be a delightful addition, as there will always be someone who will welcome them wholeheartedly whenever they come back. However, this feature will not come with the 1.5 update; it will arrive in 1.6.
Customization option and will Mora and Resin grow on trees in Genshin Impact
miHoYo informed that currently 200 more furnishing items will appear in the 1.5 update and it will add more in the future. However, they have no plans on customization options yet, but they may think about it later. Many players were also wondering whether they can get a plant that can grow Mora, Resin, and Primogems through gardening features.
ADVERTISEMENT
Article continues below this ad
Unluckily, developers clarified that there will be no feature that can make Mora and other items grow on trees. Players will be able to exchange things for Mora, Hero's Wit, and much more at the Realm Treasures.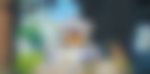 In the recent blog, miHoYo also told that two new items will also come named Sanctifying Essence and Sanctifying Unction, which can be used to upgrade artifacts.
ADVERTISEMENT
Article continues below this ad
"In addition, you can also get a new kind of resin through Realm Treasures. This new Resin has the same functionality as the existing Resin, only that it will decompose with time. So Travelers, don't forget to use them in time."
Trending Stories