Genshin Impact Update 1.5: How to Build Zhongli as the Main DPS
Published 04/28/2021, 11:04 AM EDT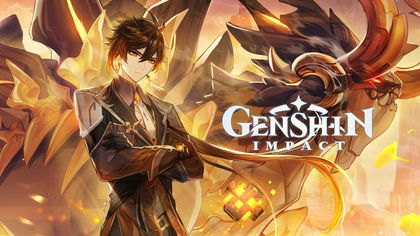 ---
---
The 1.5 update for Genshin Impact has finally arrived. The update has brought the re-run banner of an amazing character, Zhongli, who has dominated the game for so long. The 1.3 update had brought some amazing buffs to his kit, which had made him an amazing Geo support character.
ADVERTISEMENT
Article continues below this ad
Owing to all his buffs, he can be an insane physical damage dealer or an equally efficient support character.
ADVERTISEMENT
Article continues below this ad
Artifacts and weapon for Zhongli in Genshin Impact
miHoYo has never brought buffs to any character's stats, and Zhongli is the only exception in this case. The best artifacts for Zhongli to be a great damage dealer are a two-piece set of both Gladiator's Finale and Bloodstained Chivalry. The Gladiator set will provide an 18% attack bonus, whereas Bloodstained will give a 25% physical damage bonus. There should be a physical damage bonus cup in the set that provides him additional physical damage.
Another great artifact would be The Tenacity of the Millelith. It helps in enhancing his performance both as the main damage dealer and unbelievable support character. Interestingly, the four-piece set of this artifact helps a lot in unleashing Zhongli's true potential.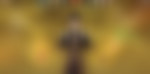 Zhongli is a polearm user, and the best weapon for him as a damage dealer would be the Crescent Pike. Crescent Pike is a four-star weapon that comes with a sub-stat of physical damage. Moreover, it's a craft-able weapon, which means players who usually get unlucky with the Gacha system can also get their hands on it easily.
Best team Composition
You need a team consisting of four characters. The other two characters to provide substantial support to Zhongli should ideally belong to the Electro and Cryo elements. These two elements can cause a Super-Conduct reaction which reduces enemies' physical resistance by 40%. As a result, Zhongli can deal significant damage with the help of these reactions.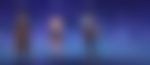 Fischl and Ganyu would be best to provide constant Super-Conduct to enemies. If you don't have Ganyu on your team, it would be best to use Diona, Rosaria, or Kaeya as a support character. Bennet is an amazing healer, and if you are using Kaeya or Rosaria, it is better to pair him with Bennet to provide additional attack bonuses and significant healing.
ADVERTISEMENT
Article continues below this ad
However, if you put Diona as your healer, then using another Geo character to get Geo resonance would be a more advantageous deal. The Geo resonance provides an increase in shield strength and damage by 15%. Additionally, it also decreases the opponent's Geo resistance by 20% for 15 seconds.
ADVERTISEMENT
Article continues below this ad