Genshin Impact Update 2.0: 15 Amazing Tips That Will Help You Master the Game
Published 07/20/2021, 11:52 AM EDT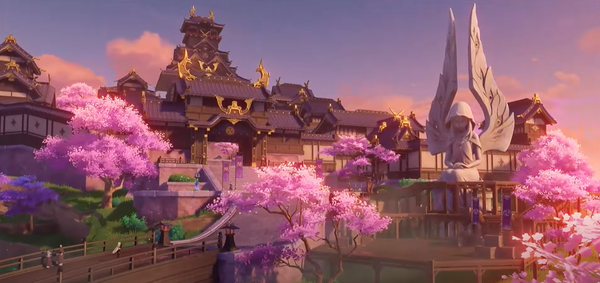 ---
---
The studio has finally shared its plan to roll the highly expected update 2.0 of Genshin Impact. This version of the game is set to add a third-electro nation, Inazuma Islands, in the game. Naturally, it will further the storyline that was previously put on a hold in the city of Liyue. The travelers' final interaction with Zhongli in Liyue's storyline revealed intricate details about the electro nation.
ADVERTISEMENT
Article continues below this ad
This update will certainly attract newer players and it might bring old veteran players back. If you belong to either of these categories, then upcoming tips will definitely help you to learn the game.
ADVERTISEMENT
Article continues below this ad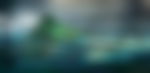 Use these tips to master Genshin Impact
The game has received several updates since Liyue was added as the second elemental region. If you are among those veteran players, who left the game midway because of the range of filler and event updates then you can easily catch up with these tips. The series of filler update caused a number of players to drop out of the game, and it seems like the next major update could entice new and older fans alike.
Collect elemental moculus to upgrade stamina: At the beginning of the game, every player will start with a tiny stamina bar that ruins out too quickly. You can upgrade this bar by collecting Anemoculus and Geoculus fragments. This will allow you to upgrade your statue of the seven and earn you primogems, adventure rank XP, and stamina bar upgrade.
Upgrade only 4-5 stars weapons: This is an important tip that new players would be unaware of, but only 4 and 5-star weapons are important. Save your ores and use the order low-grade weapons as upgrade material only. Weapon upgrades become important at the later phase of the game and they can be overlooked in the beginning.
Focus on only one DPS character: Resources take a lot of time to farm and this is why new and free-to-play players should invest in one DPS unit only. Plan your pulls accordingly and upgrade your DPS unit to its maximum potential. This one unit will be enough to carry you through anything Genshin Impact has to offer.
Not every starting character is useful except for Xiangling: Starting characters are not worth your time except for Xiangling. She is a great Pyro Claymore user, who can take on the role of sub-DPS and off the field support unit. Don't invest in other units and instead build Xiangling, as she is a free unit.
How to get Xiangling for free?: Head over to Musk Reef by going through a portal in the Galesong Hill. This will take you to the lonesome island that contains Spiral Abyss, here you will have to finish the first 3 levels to unlock Xiangling. for free.
Abyss Floors offer primogems: Clear all the levels of Abyss floors to earn primogems and this serves as the hardest content of the game. These floors will give you a tough time, but with little practice and patience, you can overcome it. Players can pick up hundreds of primogems as a reward for completing each level with 3 stars.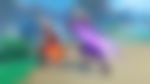 Do the Daily commission: These tiny mission markers show up every single day, and each one will offer 10 primogems. You will be allotted 4 such tasks and in the end, you can head to the adventurer's guild to pick up commission reward, i.e. 20 primogems. Do these tasks daily to build a stockpile of primogems, in order to pull for your desired character.
Farm monsters from Adventure book: You can use your adventure book to locate every single monster on the map. This is a great way of farming the much-needed resources that will help you earn the required resources.
Free 4 star weapons in Dragonspine: You can pick up three 4 star weapons for free by exploring Dragonspine. Weapons like Dragonspine Spear, Snow-Tombed Star Silver Sword, and Festering Desire can be picked up for free.
Level up your character to pick up free wishes: miHoYo has added a lucrative way to earn an acquaint faint by leveling up characters. At levels 20, 50, and 70, each character will grant you an acquaint faint. This will help you make pulls on the permanent banner that can churn out interesting rewards.
Don't max out your character's level: It is a great practice to leave your character one level below the maximum threshold. Players can easily earn the required character exp by fighting in the world or by exploring new areas. This will allow you to save the important XP book resources and help maintain the economy.
Exchange Sigils for rewards: Collect all the sigils that you can find on the map and bring them back to the souvenir shops in each city to exchange them for amazing rewards.
Plan your resins each day: This title will demand you to spend resins to pick up loot from various world bosses, domains, and pretty everything important. You need to plan out how you wish to spend these resins each day in order to pick up the highest priority resource.
Don't spend fragile aka transient resins before AR 45: Fragile or transient resins are not an easy resource to acquire. These things can offer you 60 original resins peruse, which makes them very important. Don't spend anything before you hit AR 45.
Farm important resources after you hit AR 45: At AR 45, the chances for you to obtain a 5-star resource jumps to 100% at each run. This makes everything on the map extremely lucrative, and this is the exact time for you to farm your talent books, artifacts, and more.
ADVERTISEMENT
Article continues below this ad
video source: Mtashed
What do you think about the upcoming update? Are you looking forward to the Inazuma update? Let us know your thoughts in the comments below.
ADVERTISEMENT
Article continues below this ad
Watch this story: Ten Mightiest Weapons of Genshin Impact