Genshin Impact Update 2.0: Brief Look at Enemies That You Will Encounter in Inazuma
Published 07/17/2021, 10:30 AM EDT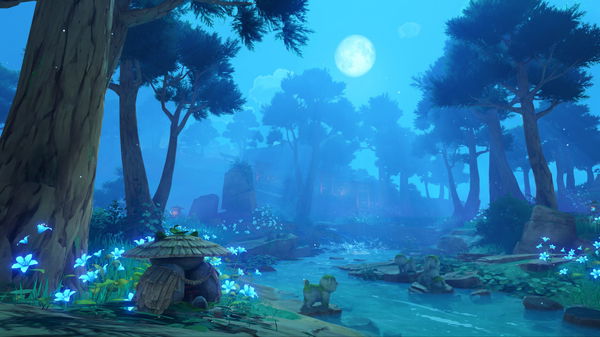 ---
---
miHoYo continues to tease the community about everything update 2.0 will have to offer. So far, the studio has rolled out 3 volumes of Inazuma diaries, that shed light on the electro nation of Genshin Impact. The first region of Anemo element felt like a tutorial level, while the Geo nation of Liyue upped the intensity of mobs. Now, the third volume of Inazuma's diary has revealed several mobs that will further propel the difficulty level to new heights.
ADVERTISEMENT
Article continues below this ad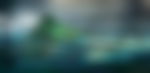 ADVERTISEMENT
Article continues below this ad
New monsters of Inazuma will definitely make exploration challenging in Genshin Impact
The third diary has revealed a brand new variant of Hypostasis in form of Pyro element. This will be available in the first half of the Inazuma islands and it is definitely going to pose a difficult challenge. Currently, the title contains 3 Hypostasis in Anemo, Electro, and Cryo. The addition of the Pyro element will make it the fourth version of Hypostasis in Genshin Impact. Players will be able to battle this being on a routine basis to pick up lucrative rewards.
video source:  Mtashed
Pyro Hypostasis will function in a unique manner and it has two significant states in Ignited and Extinguished. In the ignited state it will attack relentlessly and it will regenerate its lost HP continuously. You will have to use the correct elemental reaction to extinguish its flame and force it to turn to the Extinguished state. This is where the Hypostasis will become vulnerable as it tries to create fire-seeds in order to reignite itself.
This region will also offer a brand new creature in Perpetual Mechanical Array, that will seem very familiar. These mechanical beings resemble Hypostasis but are clearly different from them.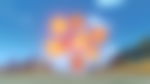 Nobushi, Kairagi, and electro Hillichurls
Another set of mobs in Inazuma island will comprise independent samurai organization Nobushi. These fallen samurai have turned to bounty hunting, and they will attack you on sight. Players can find 3 types of Nobushi samurai bandits in Kikouban, Jintouban, and Hitsukeban. Moreover, the island will also offer a far more powerful version of samurai in Kairagi.
These wandering samurai are superior to Nobhshi's in every sense of the word. Gamers can encounter two forms of Kariragi samurai in Firey might, and Dancing Thunder. Furthermore, a new form of Fatui mob in Mirror Maiden will also show up in the Inazuma islands. Lastly, players can find a unique electro variant of Hillichurls, as they have been infused with electro elements because of the Inazuma islands.
ADVERTISEMENT
Article continues below this ad
Watch this story: Ten Mightiest Weapons of Genshin Impact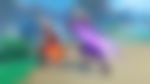 Are you excited about the upcoming 2.0 update? What are your thoughts about the brand-new set of mobs? Let us know your thoughts in the comments below.
ADVERTISEMENT
Article continues below this ad