Genshin Impact Update 2.0: How to Destroy Barrier Located in the Chinju Forest in Scared Sakura Cleansing Quest?
Published 07/22/2021, 10:48 AM EDT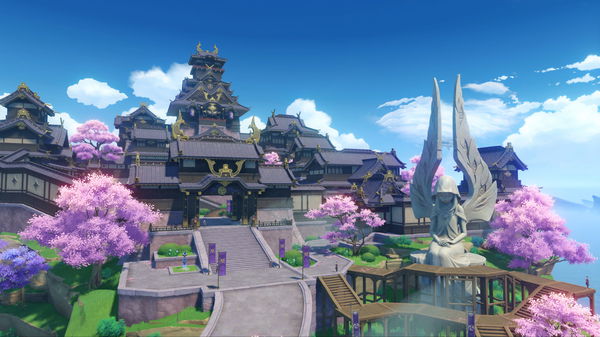 ---
---
Update 2.0 has gone live and fans have finally seen the release of third electro nation in Genshin Impact. The Inazuma islands serve as yet another major region that will get the chance to share its story. Gamers will also see the addition of a brand new roster of characters, who will serve as great teammates. Moreover, the new nation will also roll out the third Archon of electro nation in Shogun Raiden, who likes to keep a close watch of her island.
ADVERTISEMENT
Article continues below this ad
If you have just left the Ritou village have found yourself stuck in this challenging quest 'Scared Sakura Cleasing', then you would need help to unlock the barrier located in Chinju Forest.
ADVERTISEMENT
Article continues below this ad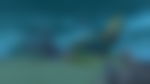 Genshin Impact Guide to breaking the barrier located in Chinju Forest
If you have cleared the questline of the Konda village, then this barrier should not pose any challenge. Gamers have to adjust each electro lamp of the Chinju forest in the correct order to break open the barrier. First up, you need to observe your surroundings and locate each lamp that is present. Now head back to the shrine and look at the center-most section that will contain a unique pattern.
Now, this is the pattern you need to create with the lamps, in order to break the barrier. The first lamp on the bottom should be fourth, the lamp behind the shrine needs to be second, lamp located in the western section will be third. This should complete the pattern and all you have to do is trigger the first lamp. It will recreate the pattern of the shrine with a laser, and it shall break open the barrier. If you are having trouble solving this quest, then refer to the video tutorial below.
ADVERTISEMENT
Article continues below this ad
video source: Katsu Ragin
After deciphering the puzzle, the barrier will uncover Ochimusha samurai that will attack you straight away. Find your way towards the top to find more samurais waiting to ambush you. Kill everyone that spawns right in front of you and interact with Kazari to complete the quest.
ADVERTISEMENT
Article continues below this ad
Watch this story: Ten Mightiest Weapons of Genshin Impact
Trending Stories