Genshin Impact Update 2.1 Live Stream Showcased Sara, Kokomi and Raiden Shogun Baal
Published 08/20/2021, 12:38 PM EDT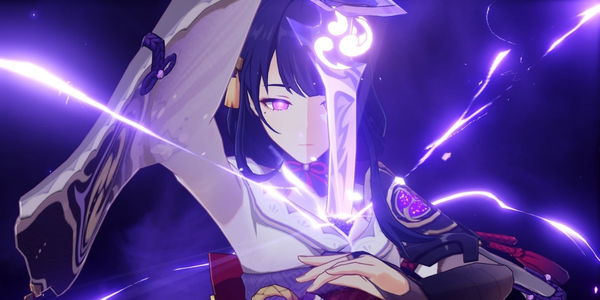 ---
---
Genshin Impact is steadily making its way towards a brand new 2.1 update. The live stream finally unfurled the first look of Inazuma's most powerful character and a literal god in Raiden Shogun. This powerful Archon serves as one of the strongest characters that exists in the game. She rules over the electro region of Inazuma and her addition to your party will significantly enhance your powers.
ADVERTISEMENT
Article continues below this ad
Besides that, the live stream also revealed two more prominent characters in Kokomi Sangonomiya, and Sara Kujou.
ADVERTISEMENT
Article continues below this ad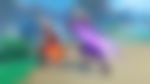 Genshin Impact 2.1 live stream revealed 3 new characters
miHoYo's recent live stream showcased all these characters and their abilities and what roles they will fit into. First up the live stream showcased the Archon character Shogun Raiden, who is going to definitely be a broken DPS character. This unit is capable of decimating enemies with her powerful electro attacks that can stop anyone in their tracks.
She is going to offer a straight-up elemental attack boost to her party members, along with a constant restoration of elemental energy. However, her elemental burst turns her into a straight damage-dealing monster that just cannot be stopped. She can constantly deal with powerful blows of electro attacks using her sword and each hit counts as an elemental burst, even though she is a polearm character.
Moreover, the studio has also revealed two new characters in Sara Kujo, who serves as the general for Raiden Shogun. She is going to be a support 4-star character who excels at applying electro damage along with buffing everyone's base attack.
Lastly, the studio also revealed princess Kokomi Sangonomiya, who will be a support hydro character and catalyst user. Kokomi has been designed to be a support unit, who can heal her allies with her basic ability. She can also apply massive area-of-effect hydro damage, but she cannot make use of crit rate and crit damage.
ADVERTISEMENT
Article continues below this ad
video source: Genshin ImpactYT
ADVERTISEMENT
Article continues below this ad
These revelations will definitely make the roster of characters a fantastic addition. Kokomi is going to be a powerful support unit and the game desperately needed an additional hydro support character. Lastly, Sara will fill into the electro support unit that will be another fantastic addition to the game.
Watch this story:  Worst Video Game Movie Adaptations
Trending Stories