Genshin Impact Update1.5: First Impression of New 4 Star Character Yanfei
Published 04/28/2021, 10:27 AM EDT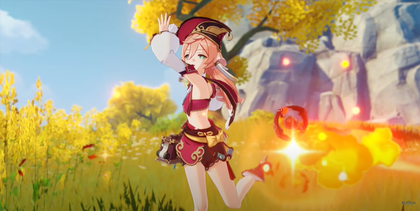 ---
---
Genshin Impact has just rolled out another massive update, 1.5. This version of the game has added interesting elements that players would love to experience. This time around, the character banners will see a re-run of Geo Archon in Zhongli. Gamers will also get the chance to experience a second version of the Zhongli storyline that will uncover a whole new weekly boss in Azhdaha.
ADVERTISEMENT
Article continues below this ad
Not just that, Zhonglis' character banner also offers a brand new 4-star unit in Yanfei. She is a legal advisor who hails from the region of Liyue, and her vision grants her Pyro elemental powers.
ADVERTISEMENT
Article continues below this ad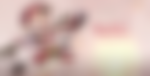 The first impression of Yanfei test run in Genshin Impact
The first character banner of update 1.5 has unveiled an interesting choice of units. Gamers can look to pick up Zhongli, Diona, Yanfei, and Noelle. Yanfei is a Pyro catalyst user, who can offer constant Pyro application. The test runs of this character within the game have unveiled interesting information regarding her viability.
The community has already found out that Pyro units are the strongest in the game. They have probably the best elemental reaction, and the damage output can produce mind-boggling numbers. Yanfei takes advantage of that and majorly excels with melt reaction, as it can produce respectable damage output.
Yanfei works quite similarly to Ningguang, and her concept is roughly based on producing Scarlet Seal. She can have 3 stacks of the seals, and it will help her deal more damage with her charge attacks. She can replenish these seals with her both elemental skill and burst ability that makes her damage output consistent.
ADVERTISEMENT
Article continues below this ad
Video source: Valkyrja
This unit deals all her damage with her charge attack, and players must replenish all 3 seals before attacking. In the test run section, Yanfei had the Catalyst weapon, Lost Prayer to the Sacred Winds, and Crimson Witch of the flames artifacts. She pulled impressive damage numbers with melt reaction that went as high as 27K and upwards.
Her ultimate skill and burst both serve as a means of a constant supply of seals. Additionally, her burst will allow her to deal more damage with her charge attack. This makes her a great unit that easily fits in the role of sub-DPS or main DPS, in case if you don't have a strong character in your roster pool.
ADVERTISEMENT
Article continues below this ad