Genshin Impact Update1.6: Location of Every Single Treasure Chest in Golden Apple Archipelago
Published 06/09/2021, 10:22 AM EDT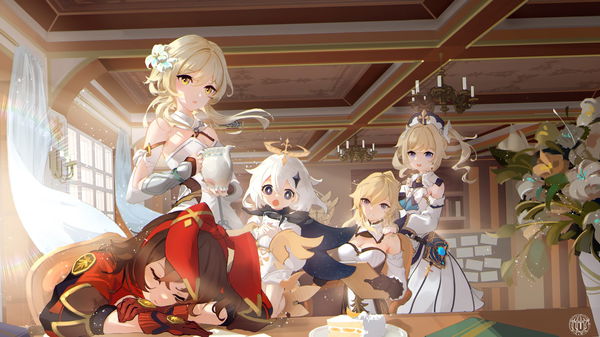 ---
---
Genshin Impact has entered version 1.6, as miHoYo rolled out Midsummer island adventure. Step into the new region of Golden Apple Archipelago, which offers new interesting content for players to explore. Gamers can find several primogems and three prominent teleportation points.
ADVERTISEMENT
Article continues below this ad
Gamers will also get the chance to step into a war boat, that can decimate Hillichurls outpost. You have to use this boat to travel around and explore the new region.
ADVERTISEMENT
Article continues below this ad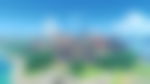 Guide to uncover every single treasure chest in the new region of Genshin Impact
The studio has added three several new smaller islands with the Golden Apple Archipelago region. Gamers can find new lucrative chests in 5 smaller islands. Travelers can find a new set of mobs, and areas that will offer new gadgets with the latest quest. This region houses a significant number of common chests, exquisite chests, and extremely significant precious chests.
Currently, the islands hold 20 significant treasure chests which can found in each specific isle. The new region contains Minacious Isle, Pudding Isle, Twinning Isle, and Broken Isle other smaller areas. You can find time trail quests, race to the objective among other exploration quests, which will allow you to open treasure chests.
You can use the video below to figure out the exact location of every single treasure chest in the latest region.
video source: KyoStinV
ADVERTISEMENT
Article continues below this ad
Update 1.6 is has added a range of interesting items
The current update has rolled out two new interesting events in Mid Summer Island Adventure, and Echoing tales. This region will also offer Northlander Pillet Trove that can allow you to pick up one prototype of various weapons. This update will also add the first character from the roster of Inazuma.
Kaedehara Kazuha will be added to the upcoming banner as soon as Klee re-run banner expires. This character is known to be an Anemo sword user, who has showcases a similar play style with fan-favorite character Xiao. The studio has also added town 3 weapons in Dodoco Tales, Freedom Sworn & Mitternachts Waltz.
ADVERTISEMENT
Article continues below this ad
Gamers can also get the chance to trade blows with a samurai world Maguu Kenki. This new world boss will drop Marionette core, which can be used to upgrade characters.
Watch this story: Warzone vs Fortnite
Trending Stories