Genshin Impact Version 1.6: 30 Facts About Mid Summer Adventure Islands That You Probably Did Not Know
Published 06/20/2021, 12:00 PM EDT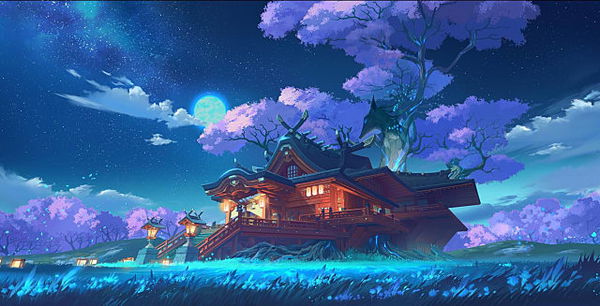 ---
---
Genshin Impact version 1.6 has so far offered exciting content that the community has enjoyed. Gamers not only got a chance to explore a new region but this area also churned out amazing rewards. Gamers found a new range of puzzles, secret quests, treasure chests, and an abundance of primogems. On top of that, the mid-summer adventure event refiled everyone's inventory with upgrade materials for characters and weapons along with Tevyat's currency Mora.
ADVERTISEMENT
Article continues below this ad
However, there is more to the prevalent version of Genshin Impact 1.6 that the community does not know about.
ADVERTISEMENT
Article continues below this ad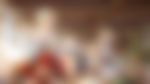 30 prominent facts about Mid Summer Adventure update of Genshin Impact
Tevyat holds many mysteries across various elemental regions of the world. Each nation has a massive roster of characters and so far the studio has only rolled out two nations. Here are many secrets about the current archipelago and roster that you probably did not know about.
Alice visits Klee in Mondstadt on a routine basis without being noticed.
She knows about the traveler and story without ever meeting them in-game.
Klee is fond of everyone in Mondstadt and even Diluc.
Lisa has mentioned archipelago before and also stated the Mondstadt's fleet encountered it.
The Archipelago region was also known as Haar Islands in the past.
Albedo, Kaeya, Razor, and Barabara never rode on a dragon's back before the version 1.6 update.
Roster members of Tevyat have never encountered a teleport waypoint before.
Alice created the war boats with a weapon system for Archipelago
Barbara deems the island's music mechanism a miracle, whose powers are on par with Barbatos.
Albedo thinks Alice's power level rivals archons of the world. ]
Diluc thinks Alice is one of the strongest people in Mondstadt aside from Venti.
Klee has deemed her mother as the strongest mage in the world.
 Klee is still too young and doesn't understand the meaning of big words and other complexities of life.
Razor grew up in the wild, and hence he cannot read. Draff reads all his letters for him.
Jean has stated that Inazuma is under Sakakou Decree, which means the country is in Marshal law. This makes the discovery of world boss Maguu Kenki is indeed shocking.
 Tribesmen who lived in the archipelago respected and even worshipped the machines by creating memorials.
The locals called it 'The General" as he protected them from various monsters.
The machine arrived on the archipelago on Ako Domeki's ship and the crew seemed to follow Chief Janomei's orders.
Neither Ako Domeki nor Chief Janome was with on the ship when it crashed on the archipelago region.
The crewmates on the ship stole 'Maguu Kenki' and were fleeing from the army afraid of the repercussion.
Diluc has seen the energy shield mechanism before.
He still remembers his time spent as a kid with Kaeya. and the duo used to collect seashells on the beach as kids
 The story quest of the archipelago Ludi Harpastum festival, which is a festival celebrated in Mondstadt.
People throw brightly colored Harpasta in the air to celebrate it.
Barbara came to the islands to enjoy the summer vacation.
Jean and Barbara used to catch fish together back in their childhood.
Jean had a playful personality as a kid, but over time, as her responsibilities grew, she changed.
She even had a small tortoise as a child.
Alice selected Mondstadt as her home because she wanted Klee to complete freedom.
Alice considers everyone as children, including Jean, Kaeya, Diluc, and everyone in Mondstadt.
Watch this story: Upcoming Genshin Impact Characters
ADVERTISEMENT
Article continues below this ad
video source: CatWithBlueHat – Genshin Impact
Did you know about these facts before? What do you think about Alice as a Pyro mage? Let us know your thoughts in the comments below.
ADVERTISEMENT
Article continues below this ad
Trending Stories