Genshin Impact Version 2.0: Catch Up With the Story of the Game Before Inazuma Arrives
Published 07/15/2021, 2:45 PM EDT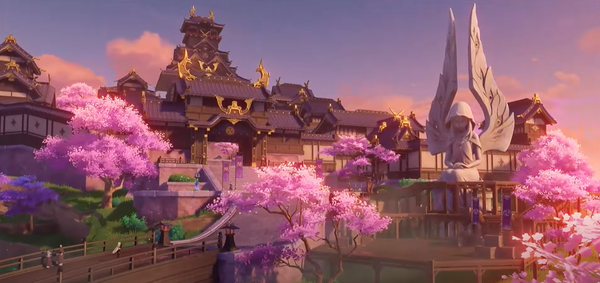 ---
---
The world of Genshin Impact is finally going to see the storyline continue, as the title steps into update 2.0. Avid followers of the Gacha title would know that each nation of a particular element will be added into the game at some point. Right now the title only has Anemo, and Geo nation, as the next major update will add the third electro island nation. This will further the storyline as gamers will get the chance to face off against the tyrannical electro archon.
ADVERTISEMENT
Article continues below this ad
Here is a complete guide of the entire storyline that will help catch up to Inazuma. These islands seem treacherous and extremely dangerous that could pose a serious challenge for anyone.
ADVERTISEMENT
Article continues below this ad
video source: CatWithBlueHat – Genshin Impact
Inazuma's archon is aiming to reach eternity in Genshin Impact
If you have seen the above video, then you would know what lies ahead in the island nation of Inazuma. Out of all the archons that gamers have seen, Raiden is the most active Archon in the game. She believes in ruling over the nation with an iron fist and is constricting everyone's vision who dares to foil her plans. Gamers have already witnessed the storyline of Kaedehara Kazuha, who provided a sneak peek into the world of Inazuma.
Kazuha's friend tried to challenge the electro archon, but he failed to best her. This resulted in him not just losing his life but also his electro vision, which now Kazuha has salvaged. This ascertains one thing, that Genshin Impact could take a darker turn with update 2.0.
Fans can expect few characters to die, as the impending clash with the all-powerful electro archon is inevitable. One of the folktales of Inazuma states that Raiden killed the massive serpent and left its corpse on top of Yashori island.
The archon is said to have unleashed such a devastating attack that it split the entire island in half. Gamers will get to witness everything first hand, as the upcoming update rolls out the first half of electro nation.
ADVERTISEMENT
Article continues below this ad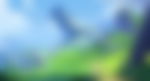 This leaves room for an exciting journey for players, as the upcoming patch will add the first 3 islands out of 6. This is indeed a fantastic idea, which will prevent the gamers from exhausting the content in a single run. Everyone will have to wait for the forthcoming update, which will add the other half of the Inazuma islands.
ADVERTISEMENT
Article continues below this ad
Watch this story: Ten Mightiest Weapons of Genshin Impact