Genshin Impact: What to Do After You Have Ran Out of Original Resins?
Published 02/17/2021, 6:47 AM EST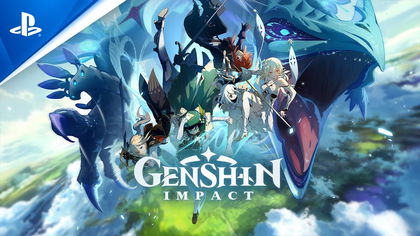 ---
---
The mega successful title, Genshin Impact, houses a couple elements that the community did not like. One of these elements includes the infamous resin system that mimics energy based model of mobile games. This severely limits player's ability to farm out important character ascension materials. Moreover, it also limits domain runs.
ADVERTISEMENT
Article continues below this ad
It is common knowledge among the community that anything that requires original resin is an important objective. So it goes without saying that resins play a vital role inside the game.
This brings up an interesting question- what to do after you have used your entire pool of original resins?
ADVERTISEMENT
Article continues below this ad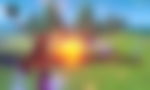 Things to do in Genshin Impact after you have exhausted resins
Although, in miHoYo's defense, this system exists to limit players from out leveling the world. The studio takes about six weeks to introduce new content, whereas this system puts a cap on XP that can be gained each day.
miHoYo's mega successful title works on a particular mobile based model that limits your ability on things you can do. Fret not, resins aren't always needed to play the game, as there are still several things that you can do without it.
Let's take a look at some of those features that will enable you to play the game while you wait for resins to refresh.
City reputation quests: This medium is very useful to farm out Mora currency each day, and it does not require resins. Pick up quests from the vendor located in Liyue and Mondstadt. You can take up three citizen request each week and also take up 3 bounty quests from the vendor, and they will both offer great rewards.
Become a hunter with the adventure book: This book contains a special section called bosses that will help you track down enemies. Each type of enemy will drop a particular resource that can prove to be very useful. So mark each mob boss from the book and clear out them out of the map. You can only make these runs a few, after which the monster will go on a cool down.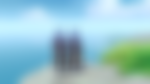 Resins might be important, but the game offers so much more
Ore and other resource farming with your friends: One of the most prominent feature of this title allows you to farm in your friend's world. You can join together to make ore runs in each other's world and enhance your resource pile. Ores play a vital role in upgrading or forging a weapon of your choice. You can even farm Crystal Cores, specialities of the region, among other things as well. So ensure you make it a habit to venture on these hunts regularly.
Exploration: The world of Tevyat contains any mysteries that involve puzzles and special shrines that will award your treasure chests. It even contains one-time use domains that will grant you amazing rewards. These aforementioned elements are very vital in farming resources and you should explore to pick up everything the Tevyat has to offer. It will also grant you the lucrative Adventure Rank XP, so it serves as an extra incentive to farm the map.
Spiral Abyss
The last remaining thing that you can do inside the game is the Spiral Abyss. This serves as a special portal that will take you to the Abyss floors. If you can clear out each level with a 9-star rating, then you can earn primo gems. This is a great way to farm for these resources, and it is very helpful for free-to-play players.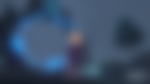 ADVERTISEMENT
Article continues below this ad
Final Thoughts
If you were wondering what to do after you have spent all your resins, then this list should help you to play the game for longer hours without worrying about resin refresh.
Stay up to date with everything that is happening behind the scenes by visiting miHoYo forums regularly, as the developer shares interesting updates routinely.
ADVERTISEMENT
Article continues below this ad