Genshin Impact YouTuber Showcases the State of His Six Month Old Free-to-Play Account
Published 04/01/2021, 12:02 PM EDT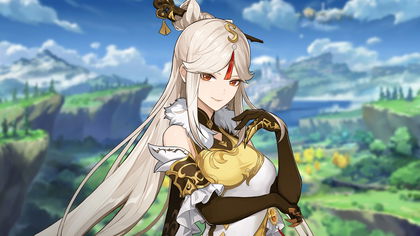 ---
---
A free-to-play account is not something that is easy to run in Genshin Impact. The title offers amazing ways for players to earn lucrative items by spending a small amount on the Battle Pass, Welkins moon, and so on. This will allow them to gain the much-needed primogems, special weapons, and gacha currencies intertwined fate and Acquaint fate. It indeed makes a massive difference for any account, as free-to-play players play at the mercy of developers and in-game events.
ADVERTISEMENT
Article continues below this ad
A famous YouTuber, Enviosity, shared his experience with the world, as he runs a free-play account. He has been hoarding all his primogems for powerful units, and he explicitly wants to grab a broken 5-star character.
ADVERTISEMENT
Article continues below this ad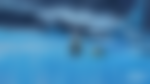 Enviosity shares what a free-to-play Genshin Impact looks like
He showcased his account and stated that he has never spent one dollar in the game. Every weapon, character, and item that he has picked up is from the permanent banner and has gacha currency that was rewarded by the events. He farmed up artifact domain, Ley-lines for hero's wit and Mora as well. His account also contained a massive stockpile of special world boss items.
However, the weekly bosses never really gave him the prototype for bow, which seems highly unusual. The YouTuber has so far collected 44 Intertwined fates, but he never wished on the character banner. He has a small character pool made from the permanent banner, which randomly drops a wide range of things.
The only 5-star character that he has on this account is Jean, and he even leveled her up to 80/90. The main lineup on this account mainly revolves around the starting units, like Kaeya, Barbara, Lisa, Fischl. Xiangling, and a few others.
ADVERTISEMENT
Article continues below this ad
video source: Enviosity
The YouTuber has accumulated over 70k primogems, out of which, 16.5k have come from miHoYo's content creation program. He has cleared every single floor of the Abyss with this starting lineup and stated that he routinely beats it with every reset.
This is indeed a great showing for the community, where players think this title cannot be beaten with free-to-play characters. In the parting note, he suggested that he does not like spending primo gems all that much, as F2p players barely get any. However, he would obviously love to use them someday when he finds the right 5-star character.
ADVERTISEMENT
Article continues below this ad