Genshin Impact YouTuber Suggests Saving Primogems for Character Re-Run Banners
Published 03/23/2021, 1:16 PM EDT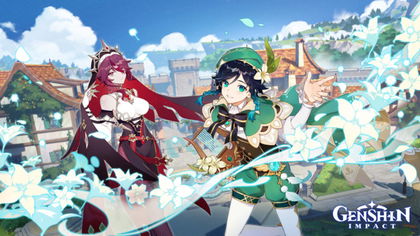 ---
---
Update 1.4 for Genshin Impact has kick-started a brand new phase of re-runs. Players can find older 5-star characters making a return on the upcoming rate-up banners. This would certainly make it incredibly useful, as travelers will finally get a chance to pick more copies of their favorite units. Naturally, it will help them unlock the power of constellations, which will make them incredibly stronger.
ADVERTISEMENT
Article continues below this ad
So far, the title has welcomed the first re-run of Venti, while Tartaglia will follow him. Although, developers have not revealed anything about the third banner which is rumored to contain yet another 5-star re-run banner.
With so many options to choose from, which characters are worth pulling for?
ADVERTISEMENT
Article continues below this ad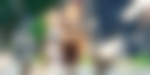 Re-run character banners of Genshin Impact
YouTuber Further Beyond Gaming shared his thoughts about the re-run characters from previous banners. He stated that the community should horde primogems, as these re-runs could offer lucrative characters. According to him, these units harness serious powers that can remain relevant even in the long run.
He first mentioned Klee as one of the first units that he would love to pick up constellations for. The YouTuber stated that Klee being a Pyro character and a catalyst user makes her unique and very strong. She also contains supporting prowess, but it requires significant investment to unlock. Although she is one of the more complicated units to learn and master, her damage capability is still respectable.
Xiao is also someone he deemed worth investing in if he gets a re-run. He is a solo hyper-carry unit, who can perform exceptionally against huge mobs. He called Xiao a great character, who does not require any constellations to take on the role of DPS.
The YouTuber named Albedo as his 3rd most favorite unit that he advises the community to pull for. He can become a part of any team composition, and he only gets better as a support with each constellation. Although, he can offer a lot to the team, even without constellations.
video source: Further Beyond Gaming
ADVERTISEMENT
Article continues below this ad
Top 2 units to save for
The YouTuber called Ganyu his most favorite character in the entire game. She serves as one of the best support characters, and even as a DPS unit with the aid of her double charge shots. Much like Xiao, Ganyu does not require any constellations to become a true DPS unit.
The YouTuber put Zhongli as the highest priority unit that players should pick up. Zhongli serves as the second Archon character, who has become one of the sought-after units post buffs of update 1.3. He also stated that he would certainly horde his share of Primogems in order to pick him up when he gets re-run.
ADVERTISEMENT
Article continues below this ad