Ghostbusters Star Confirms Rumors of a New Game Based On the Iconic Franchise
Published 12/17/2021, 2:35 PM EST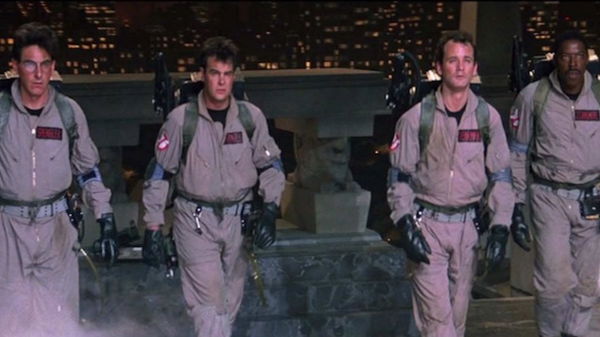 ---
---
The original Ghostbusters was released the world nearly 40 years ago. The iconic movie franchise not only moved the needle but became the center of new fandom for the geek. This fantastic sci-fi franchise helped the genre evolve and inspired many iterations in the modern era.
ADVERTISEMENT
Article continues below this ad
The franchise has also dipped its toes in the gaming world back in 2009, where original cast member Ernie Hudson (played the role of Winston Zeddemore), lent his voice. Now the same actor has provided more insights about a modern-day title that is being worked on secretly.
ADVERTISEMENT
Article continues below this ad
Video Source: Ghostbusters News
Ghostbusters is making a grand return to video games in 2021
Ernie showed up at the Celebrity Fan Fest event and broke the news to the world. He stated that a brand new game is definitely being worked on, if not another iteration of the new movie. If you are a fan of the franchise, then you should rejoice as modern-day technology can deliver an experience that no movie can match.
Watch this story: Toughest Video Game Bosses of All Time
"I just got an email, because we are doing another video game and so they're scheduling it now to do the recording. I am not too sure who is going to do it. I know me and Danny, I think, I am not sure Billy will do anything on it. But um, so there will be another video game."
ADVERTISEMENT
Article continues below this ad
He also spoke about the upcoming game and talked about his extent of involvement in the project. The actor shared an anecdotal story about receiving prototypes, images, and more assets of his characters to get his seal of approval.
"They have been sending me prototypes of the characters to get the image right. Um, which they seem to have a hard time, somehow creating my image. It's so weird to me they get Bill Murray, Dan Aykroyd and Harold Ramis to look exactly like they look, but I end up looking like Eddie Murphy or somebody."
ADVERTISEMENT
Article continues below this ad
What do you think about the latest update regarding the Ghostbuster's universe? Share your thoughts in the comments section below.