"Give Us Another Trailer" – Fans Go Berserk as God of War Ragnarok Wins an Award Without an Official Release Date!
Published 05/28/2022, 2:30 PM EDT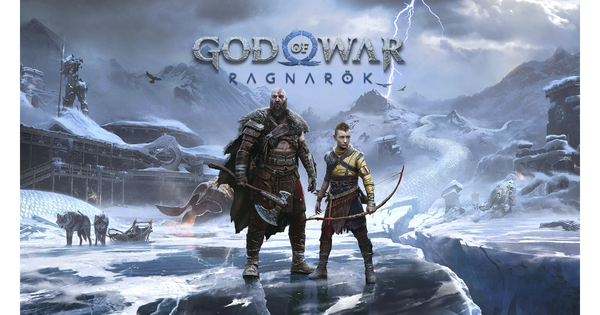 It is needless to mention how popular God of War is. The franchise's upcoming PlayStation exclusive title – God of War Ragnarok is one of the most anticipated video games of 2022. In fact, some exciting news has come up regarding Ragnarok. Turns out that the much-anticipated God of War Ragnarok has started bagging awards even before its release! 
Ragnarok's release plan had undergone a major hiccup in the past when the Santa Monica Studio had to shift the release window to 2022 from 2021. As of now, there's no information regarding any Ragnarok-related development, except a PlayStation Showcase trailer from 2020.
ADVERTISEMENT
Article continues below this ad
A lot of fans were expecting an exclusive State of Play event for Ragnarok on May 27, 2022. However, those turned out to be invalid rumors unfortunately for the fans. The upcoming State of Play event, scheduled to happen on June 2, 2022, is also unlikely to include any content related to Ragnarok.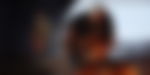 PlayStation Santa Monica Studios had also posted a video on Twitter last month, starring Cory Barlog who mentioned that the team isn't yet ready to showcase the game.
As of now, most of us seem to believe that God of War Ragnarok will drop by the end of 2022 or, if not, by early 2023.
God of War Ragnarok bags an award for its 2021 reveal trailer
In recent news, Santa Monica Studios took to Twitter to announce their feat at the G.A.N.G. (Game Audio Network Guild) Awards this week. God of War Ragnarok's 2021 reveal trailer had managed to impress a lot of fans and critics at release, enough to win the 'Best Game Trailer Audio' award at the ceremony on May 25 (via Variety).
In the tweet, Santa Monica Studios mentioned Ragnarok's 'incredible audio team' who made the trailer happen and congratulated all other nominees and winners. Moreover, fans were ecstatic to hear the news about Ragnarok already making big in the world of game audio. And as expected, all fans had one burning question in mind – When's God of War Ragnarok releasing?
WATCH THIS STORY: Everything you need to know about the new doomsday device in Fortnite
Ragnarok literally just won an award even before its release!
Ragnarok won an award and the game is not out yet that's crazy Ragnarok is gonna be insane

— Kratos99 (@Kratos5231) May 27, 2022
Some wanted more Ragnarok!
Another fan mentioned his girlfriend's annoyance over his love for God of War Ragnarok! 
Congratulations 👏👏👏👏👏👏👏 no more tweets this week please I am on holiday and trying to relax plus my girlfriend doesn't like it when u distract me 🤣

— Trizzvids (@TVids2017) May 27, 2022
When's the new trailer coming, Santa Monica Studio?
So you were waiting for these awards to reveal a new trailer?

Congratulations. New trailer when?

— JohnnyMP (@johnnyjl96) May 27, 2022
Too perfect, eh?
There were too many 'when's the next trailer?' tweets. Some were a bit funny!
Is God of War Ragnarok a myth?
We all want a sneak peek of Ragnarok in the upcoming State of Play!
The reveal trailer did pack an immense amount of exotic Ragnarok content! We just need the game, at this point.
Not surprising, that reveal was so packed with content, we saw many different new enemies, spells, animations, combat and traversal mechanics and story teasers

I don't even need to see more before launch

— Tellmewhy (@Icewallowcumin) May 27, 2022
ADVERTISEMENT
Article continues below this ad
The 2021 Reveal Trailer for Ragnarok was absolute bliss for all fans
The 2021 reveal trailer, in our opinion, had provided fans with a lot of revelations. It featured impressive dialogues, beautiful visuals, intriguing story teasers, and exhilarating mechanics. Not to mention, the trailer's audio design managed to give us goosebumps and got the team a prestigious award – that, in itself, is enough to know the trailer's worth. God of War Ragnarok is truly something worth anticipating!
ADVERTISEMENT
Article continues below this ad
What are your thoughts on the God of War Ragnarok 2021 Reveal trailer? Do let us know in the comments!
Edited By: Pritam Priyedarshi