God of War Fan Leaves Fans in Splits With a Hilarious Mod Featuring the Simpsons
Published 05/16/2022, 6:30 PM EDT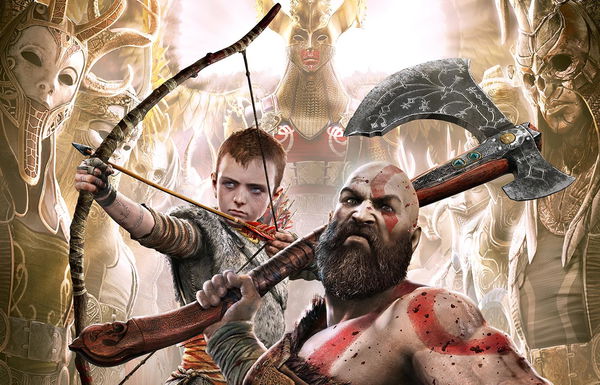 Nowadays, people don't just play video games but also alter them, which is"modding". For those unfamiliar, it's just tweaking/altering the in-game content in order to add or create something new. From Grand Theft Auto to The Elder Scrolls, many popular gaming franchises have witnessed some insane creations. And recently, 2018 released God of War left the fans stunned with an epic Simpson mod.
It's true, a YouTuber just replaced the game's few characters with 1989's sitcom The Simpsons cast. And, it's one of the best and most hilarious God of War mods you'll ever come across. Characters like Kratos, Atreus, and Baldur got replaced with Homer Simpson, Bart Simpson, and Ned Flanders. That's not all. Kratos' signature weapon Leviathan Axe also got switched with a baseball bat.
Popular YouTuber shares the epic God of War's Simpson mod
ADVERTISEMENT
Article continues below this ad
The famous content creator and YouTuber, "ToastedShoes" shared the hilarious mod "God of War but it's The Simpsons". The video showcases God of War's gameplay, featuring Simpsons in Midgard.
The entire video will take you on whole another trip. You'll witness The Simpsons' father-son pair instead of the game's original father-son duo. It features Homer and Bart Simpson in action, fighting ancient monsters. At 9:30 seconds, mark the beginning of the last fight between Kratos and Baldur modded as Homer Simpson and Ned Flanders. Do give it a watch and the credit for this stunning mod goes to its original creator/modder, "Omega Fantasy". Do check out their YouTube page as it features many unique God of War mods.
WATCH THIS STORY: From Call Of Duty To Minecraft: Ranking The Highest-Selling Video
God of War mod featuring Kratos and Baldur as Will Smith and Chris Rock
ADVERTISEMENT
Article continues below this ad
A few days back on April 9th, the YouTuber "ToastedShoes" shared a video that showcased Will Smith and Chris Rock in some popular video games, including Elden Ring.
The creators replaced the games' main characters with both these celebs and it's truly a masterpiece. At 3:35, it showcases God of War's gameplay with Kratos and Baldur modded into Will and Cris. And then begins their epic fight.
ADVERTISEMENT
Article continues below this ad
Comment down and let us know about your favorite God of War game. Also, if you're a fan of The Simpsons, here's another reason to play this PlayStation classic!