Despite His 6″8 Frame, Dr Disrespect Doesn't Quite Dwarf Dallas Mavericks Owner Mark Cuban Which Might Baffle Fans
Published 05/24/2022, 8:30 AM EDT

Follow Us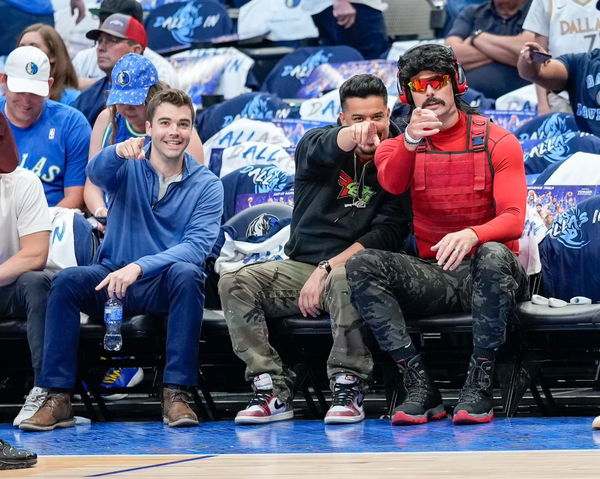 Dr. Disrespect has recently become the talk of the town with his appearance at game 3 of the NBA Conference Finals. Apart from being involved in unnecessary post-match controversy, the Warzone ace uploaded a photo with the famous American Billionaire, which caught the eye of many fans. 
Dr Disrespect meets shark tank US investor at game 3 of the NBA conference finals!
ADVERTISEMENT
Article continues below this ad
The NBA conference finals kicked off on 19th May 2022 between the Golden State Warriors vs. Dallas Mavericks in Dallas, Texas. As of now, the Warriors are leading the series 3 – 0. Also, if you are a GSW fan, you would surely know about their poor performance in the last two seasons.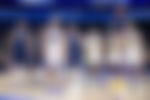 Dr. Disrespect attended game 3 of the 7-game showdown to cheer the Warriors. Later, he uploaded a post-match photo with Mark Cuban with a caption, 'Multi-million dollar deals… minimum' Even though Doc is a lot taller than most people, the 6'8 guy looked pretty normal besides the Shark Tank judge. 
WATCH THIS STORY: Top-Selling PlayStation, Xbox, and Nintendo Consoles of All Time
We all know who Mark Cuban is. After all, he is the sole reason for the success of multiple companies. Mark gained popularity in the 1990s when he made his first million after trading his business to CompuServe. However, that just became a stepping stone as the Mavericks owner bagged a handsome $5.9 billion paycheck by selling his online streaming audio service to Yahoo in 1999. Today, he owns multiple startups and stars in the popular TV series Shark Tank. Mark also has a small take in Magnolia Pictures and the Anthem entertainment owned by AXS TV. 
It was just a matter of seconds before Doc's post with the Mavericks got bombarded with comments from his fans. Let's look at what they had to say.
Damn, Cuban looks tall. Or is he on his tippy toes

— Kenny (@_kenhow) May 23, 2022
He is a Warriors fan. So yea he is winning!

— BOOST (@AllllGoood) May 23, 2022
I'd trust an actual billionaire honestly.

— Zack (@zackritchey) May 23, 2022
Doc, tell me Mark isn't your NFT guy…

If so, give me the flip phone digits so I can get you some real info

— Crypt0Jack | Crypto Technical Analyst (@_Crypt0Jack) May 23, 2022
mark cuban is 6'2 lmao

— Than Hylen (@HylenThan) May 24, 2022
Why are you barely taller than Mark Cuban?

— Robert Lee Zenoni (@CKy_Anarchy) May 24, 2022
When he dresses normal . Trust me you won't recognize him if he sat next to you. He is a public figure $$$$$

— Dark_Avenger (@llcoolcisco) May 23, 2022
ADVERTISEMENT
Article continues below this ad
Doc  and OpTic HECZ become part of unnecessary controversy
ADVERTISEMENT
Article continues below this ad
 Last night, Doc and HECZ got accused of tripping GSW's 3-point god, Steph Curry. Thanks to the clip posted by HECZ and OpTic gaming, they stopped the accusations before they could get any bigger. The incident happened because of a concession worker who later apologized for his mistake. 
Edited By: Pritam Priyedarshi