'Good Publicity for Valorant'- Sentinels ShahZam Shares His Thoughts on Shroud Playing in VCT
Published 07/21/2021, 11:49 AM EDT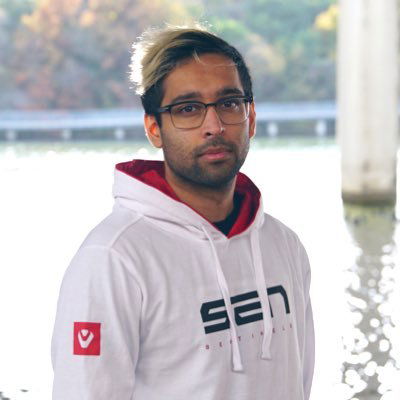 ---
---
The world crowned its first-ever world champions back in May with the Valorant Iceland tournament. It served as the first LAN event that the budding esport has ever seen and it produced astonishing results. The North-American region turned out to be the strongest in the entire world, as the tournament crowned Team Sentinels as the winner. The top-rated NA team never dropped a single map let alone a series to lift the world cup in a dominant fashion.
ADVERTISEMENT
Article continues below this ad
This inspiring unbeaten run has brought retired professional player Shroud out of his long hiatus. The famous streamer has decided to take part in VCT (Valorant Championship Tour) open qualifiers. Team Sentinel's leader ShahZam thinks it will make for entertaining streams and it will also serve as the perfect content for Valorant's publicity.
" It's dope, he's just playing for fun, I mean he was originally a competitor. It will be fun to watch, good content, good publicity for Valorant"
ADVERTISEMENT
Article continues below this ad
video source: CaptValorant
Shroud announced his team for Valorant qualifiers
Famous for his insane ability and skill in FPS genre, Shroud is making a return to competitive play. The famous streamer announced his retirement back in 2018 from all forms of competitive play. He chose to pursue his career in content creation and streaming as opposed to continuing as a professional player. The -26-year-old streamer is adamant about his decision to retire and still, he announced his participation in Valorant's open qualifier.
Shroud shared the news while streaming the ESL Cologne's semi-final match between Astralis and G2 esports. The streamer confirmed that he is going to run things back as he will step into Valorant's open qualifiers. He clarified that he is looking to play these games for fun, and does not really care about winning or losing. The streamer, later on, announced his team for VCT.
"We are probably not gonna really have roles man, we are just going to wing it. We're not like, we are not gonna like play in the VCT, By the way, the team that we are playing with it's me, ShawnBM. Reylks, Lasky, and Timmy. That's our 5-man team and we're not like, we're not going to go in there freaking, coming up with strats and post plants setups. We're just gonna play man, we're gonna get owned."
ADVERTISEMENT
Article continues below this ad
video source:  Games_AT_4950
ShahZam is right about the publicity and these games being great content for everyone. Shroud is one of the most popular names in the streaming world, and his team's journey through the VCT will surely make for a fun spectacle.
ADVERTISEMENT
Article continues below this ad
Watch this story: Best GTA 5 Cheats