Gordon Ramsay Continues Twitch Trend While Calling On Fans To Watch His New Show
Published 01/07/2022, 9:27 AM EST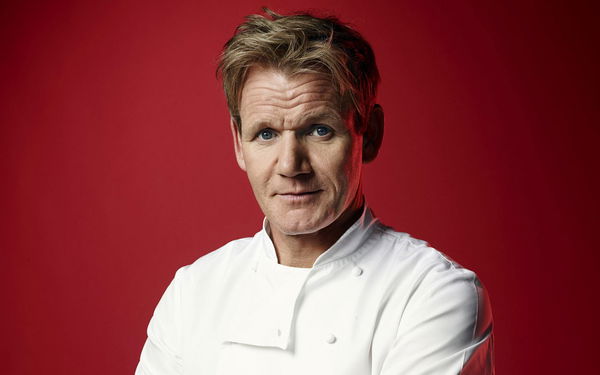 The streaming giant Twitch seems to be falling out of favor with various celebrities who had previously endorsed it. Twitch has been able to garner a huge presence within the gaming and streaming community within a short span of time and competes with the likes of YouTube and Facebook Gaming. Twitch has given a career to several streamers, but in recent times, the platform is under much scrutiny. Celebrities such as Gordon Ramsay have openly taken shots at Twitch for various reasons.
ADVERTISEMENT
Article continues below this ad
Gordon Ramsay mocks Twitch in his latest promotional tweet for Next Level Chef
ADVERTISEMENT
Article continues below this ad
There has been an ongoing trend of several streamers throwing a lot of shade on the streaming platform Twitch. Streamer xQc has been quite vocal about criticising the streaming platform's new channel boosting feature, which would thereby be detrimental to the streaming economy. It seems like celebrity chef Gordon Ramsay has also jumped into this bandwagon of throwing shade at Twitch publicly on Twitter.
Gordon Ramsay posted a Tweet promoting his cooking show Next Level Chef, saying, "See you next week! And if you missed tonight you can stream it on Twitc-seriously!?!? It's on FOXNOW or @hulu soon Gx." 
The part where Ramsay mentioned 'Seriously?' after 'Twitch' is an indication of him mocking the streaming platform and moving away from his interest in them. People seem to have divided opinions regarding the interpretation of the tweet.
While some think this is a direct indication of breaking away from Twitch, others think that this was just another instance of the celebrity chef losing his temper like he always does. There's a good chance that it could just be both.
Dr Disrespect will try to overturn Twitch ban
Besides this, the new year 2022 also brings in new hopes and possibilities as well. One of them can be found in Dr Disrespect's New Year resolution where he aims on resolving and get unbanned from Twitch.
ADVERTISEMENT
Article continues below this ad
The streamer has been talking about legal action against the ban since 2020 and has long stated that he was not aware of the reason behind the ban. However, he claimed in August 2021 that he finally knows the reason behind his arbitrary ban. He also claims to be blacklisted by EA over this Twitch ban.
ADVERTISEMENT
Article continues below this ad
What do you think about these latest developments on Twitch? Let us know in the comments.
WATCH THIS STORY –   Toughest Video Game Bosses of All Time