Grand Theft Auto 6: Latest Rockstar Job Posting Sparks Rumors of an Entirely New Setting for the Game
Published 10/31/2021, 1:18 PM EDT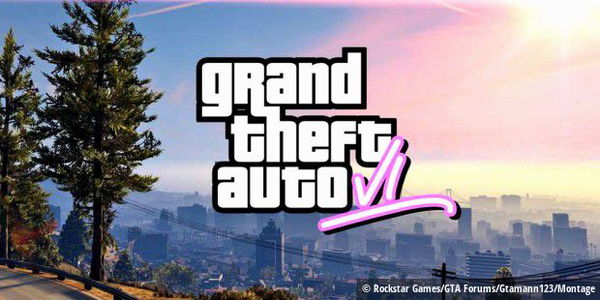 Rumors have always hinted that Rockstar has been planning on shifting to an international setting for Grand Theft Auto 6. These rumors get substantiated even further as fans dig clues from Rockstar's latest job listing. Rockstar had already incorporated international locations in GTA Online gameplay with the Cayo Perico heists taking players to Colombia. It might be very much possible that players might get to see South American locations on the map.
Rockstar Games' Job Listing spark speculations on possible Grand Theft Auto 6 locations
ADVERTISEMENT
Article continues below this ad
Rockstar Games has released a Job Listing for Photogrammetry Artist in Toronto which has sparked speculations for the next setting of GTA 6. Photogrammetry Artists are hired to scan real-life objects and landscapes to create 3D models.
According to ComicBook.com,  Rockstar's imminent hiring of a Photogrammetry artist hints towards a possible introduction of a new location for GTA VI. This could mean that there would be more international locations in the game. One key point in the job description that highlights this part says: "Discuss and plan possible scan locations with Art Team, both local and international."
The thing that might confuse several people is that the hiring process is being done by Rockstar Toronto based in Canada. By international locations, it would mean possible scans of locations in the United States. Several people on Reddit have discussed the possibility of having locations beyond the US which seems dim from the overall conclusions. In fact, it is not known yet whether this is for GTA 6 or any other title in development.
WATCH THIS STORY – Video Game Franchises returning to console
ADVERTISEMENT
Article continues below this ad
The inclusion of photogrammetry would mean some stellar display of graphics in GTA VI very similar to Red Dead Redemption 2. Rockstar is yet to comment anything on this speculation and has been relatively quiet on any development regarding GTA VI.
In other news, legendary rapper Snoop Dogg released another hint about the development of Grand Theft Auto 6. In an interview with a podcast, he revealed that Dr Dre might be working on the game's soundtrack which has sparked further speculations and anticipations for the game. Rockstar has denied any such engagement and Dr Dre hasn't commented anything on the same.
All such speculations indeed spices up the hype for the ever awaited installment to the GTA series.
ADVERTISEMENT
Article continues below this ad
  READ MORE –  Capcom's Annual Report has some Amazing news for Resident Evil: Village Fans